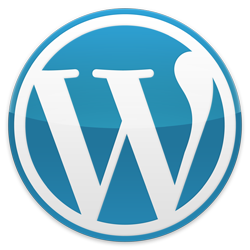 With increasing numbers of bloggers dying for the attention of the reader, competition is indeed getting tough. As a blogger one needs to know the tips and tricks of getting the maximum benefit out of a blogging platform as WordPress. The write up below lists some of the best WordPress plugins and the ways one can derive maximum benefit from the same.
WordPress Plugins
Search Engine Optimization
Install a viable SEO solution for your WordPress blog. The market is full of options and one should list the priorities before going in for a solution. Yoast can be a good choice as it takes care of imperatives as meta descriptions, XML sitemaps, SEO titles and breadcrumbs.
Checking the statistics
As a blogger one needs to be attentive to details as page views, clicks and referrers. Fortunately, Google has come up with a solution that lets a blogger keep a track of these essentials. WordPress.com Stats from Google is an innovation for a dedicated blogger that enables the blogger to keep a track of views, post and page views and the number of clicks done by readers in a day. The plugin though requires a WordPress.com API key to operate.
Security of the blog
As a blog writer, you need to be aware of the security measures one can take to ensure that the readers continue to enjoy your blogs effortlessly. Login Lock down is one such security tool that takes care of all these essentials. Every failed WordPress login attempt is noted as Login Lock down records the IP address and timestamp. If attempts are made to log in from the same IP range multiple times, the login function is disabled for all requests from the range. Forced password discovery is checked through this technique.
Making donations and payments
As a blogger working professionally, one needs to make online payments for varied purposes. WordPress has come up with a valuable addition considering the impending needs of a blogger. WordPress Paypal Shopping Cart is a valuable addition in this respect that not only allows a blogger to sell services online but also ensures that they can track the developments online.
Accepting donations
If you are working on topics or services that encourage accepting donations as managing a relief fund, Word Press has come up with a service that lets you manage it effectively. WP easy PayPal payment is a service that lets one manage donations. Customized donation option is a worthy addition in this plug in.
Social networking
As a blogger one needs to be active on the social networking sites. Sociable is a plug in that automatically adds links to bookmarking sites on posts and RSS feeds. Share This is another plug in that lets visitors to share post with others.
Other worthy plugins
Simple Tags and PHP widget are some of the other plugins that a professional blogger needs to have. While Simple Tags make WordPress tagging easier PHP widget comes handy while inserting custom html and javascript in the sidebar.
—
To establish a niche market, a blogger needs to be innovative and use the technology effectively. These plugins are a worthy addition and can help a blogger establish a name for them in the competitive market of online blogging.
About the author: Brianne is a blogger by profession. She loves writing on technology and design. Beside this she is fond of gadgets. Recently an article on beer pong game attracted her attention. These days she is busy in writing an article on flying giants.