BlogSpot as a communication mode was popular at a given point of time until WordPress took over the same. WordPress is an innovative mode of sharing, given the extreme ease with which a layman can access the same and use it over. Below are listed some of the key benefits of using WordPress. Realize the same and reap the benefits.
Blogging with WordPress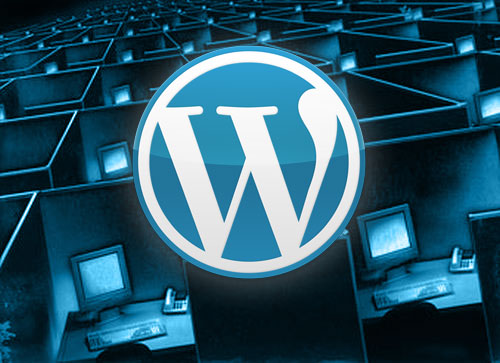 User Friendly Interface
The biggest benefit of WordPress is that it has a user friendly interface. One can write and publish posts with extreme ease. Editing the same is also a child's play and you need not have specialized skills to edit any given post. Similarly, it is quite easy to upload images and videos to the WordPress post. One who has limited blogging experience also can start using WordPress easily and publish posts online.
Easily Customizable
A great advantage of WordPress is that it gives the user a great lot of flexibility in the ways they want to see their websites. The themes for the website can be chosen with ease, the platforms offers one a great variety in terms of fonts and color. Defining tags and categories also gets easier with WordPress. One can also set the privacy of the posts as per impending needs and it gives you the freedom to pick up your co authors too.
Some basic understanding of WordPress will enable you to add codes and make the blog platform look and feel like a fully functional website. Infact, it looks so creative that one will not be able to realize that the same has been powered by a software that comes for free.
SEO friendly approach
If you desire to go online and make your presence felt in the online world, you should know that having a blog is all about making your presence distinct in the online world. The same can be ensured by optimizing the website for different search engines. If you are able to do this in the correct manner, your presence on the Google pages is ensured.
When you decide to use WordPress, you move a step closer to success as it gives you the option of adding keywords, tags, categories and descriptions. All these are vital imperatives, if you are to appear on the first page of Google.
Undoubtedly, WordPress in itself is optimized for SEO, but the SEO features can be enhanced a bit. You will need to install SEO plugin as a Google XML Sitemaps to realize this objective in a better way.
Integrating with other systems
For those who already have a website and need to better the same by adding a blog, the best course of action to pursue is to get WordPress. Having a blog for your website adds a personal touch to the web experience and the users will feel connected with you. The benefit of using WordPress here is that it is compatible with every known website and has a range of web hosting control panels. This makes it extremely easy for one to add a blog to this platform and realize its imminent benefits.
Creating categories
Having categories serve two distinct purposes, one you can organize the posts as per your readers convenience and the same can be done as an SEO feature. The keywords can be used as category names and this will give one advantage when it comes to Google rankings.
Span Busting
If you interact with other bloggers, you will come across one fact. Receiving spam posts in comment box is the worst thing to happen. While it might interest you that you have received response to your posting, you will be demotivated to see an advertisement waiting for you.
This problem can be effectively dealt, if you decide to go ahead with WordPress. The same has an effective spam buster by the name of Akismet. This spam buster works effectively and removes any spam comment on its own, so that you can devote time to the other imperative tasks at hand.
All this for free
The biggest benefit of this innovative service is that it comes for free. With the range of features and facilities that come with WordPress one might expect that the same has some fees attached. However, this might surprise you that all this comes for free and you will be able to create a wonderful website. One might have to pay for certain plugins and themes but with a range of options available for free online, the same can be accessed with ease.
WordPress is indeed an innovative way of making your presence felt online. Use the same and realize the benefits.
Author: Brianne is a writer/blogger. She loves writing, travelling and reading books. She contributes to Hydroxycut.