Experts opine that it is better not to create tools and widgets at all if you do not know the tips and tricks involved in the same. Actually, it is essential to consider that creating a tool or a widget is not the end to it and you cannot expect that that traffic and backlinks will overflow your site. Rather, it is better said that as soon as you create right tools and widgets you will be bestowed with more traffic and backlinks than you have actually thought of. On the contrary, a mediocre tool or a widget can only mean wastage of time and patience. Hence, what matters most is the sound knowledge that concern creation of tool and widgets. Let us take a look at how to get rewarding results by building backlinks and traffic, thereby using tools and widgets.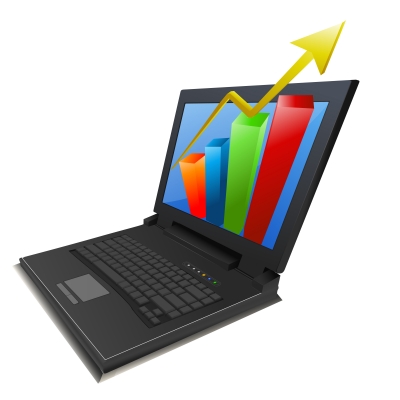 Emphasize upon creating a better substitute
The tool or the widget you plan to create must be a better one than what you have. It is extremely necessary for you to realize that the ones you have either did not pay you off in the manner you have expected or are not competent enough to fetch even more traffic and create more backlinks. Therefore, your next picks must be superior versions.
A simple instance will make you explain what is actually needed out of that tool. Say for example, if you are planning to create a BMI or Body Mass Index calculator for your site, your first step will be make thorough research on the ones that are already available. Try to develop a tool better than that so it imparts a realistic feeling. Traffic will be interested to access your site more and create backlinks.
Tools must go viral in easy processes
You have to incorporate tools and widgets that can go viral easily without letting your visitors get into challenging and cumbersome processes for implementing the same. To be more precise on this, try to make the operation and actions in your website simplified, so that even the novice can enjoy being a part of your website. Further, allow easy to follow procedures of sharing, backlinking, commenting, uploading and downloading. For instance, create Facebook 'like' tab and Twitter 'retweet' button at the footer of your landing page.
Also implement embedded code for all your tools on your page too. This will allow conversations, spur traffic and if users find your site favorable for them you can also expect a number of backlinks to be created on your pages.
Allow republishing your tools in alien sites
Although it might sound a bit unprofessional, letting other webmasters have your tool and republish the same on their site for free will be a handy move for you in the longer run. With the availability of plethora of tools and widgets in the current scenario, it is a really mammoth task to sell your goodies in the initial stages. So, offering some of them for free will attract quite a lot of traffic, some part of which will be really interested in your stuff but skeptical about spending money for them while others might wish to give it a try without spending any fortune on the venture.
Hence, you will be the ultimate gainer with lots of traffic and lots of backlinks that promise to generate more traffic. An expert advice in this regard is that you must ensure that each of the links are embedded in a plugin, so that they are functional and make your site all the more interesting. These embedded links will also take you to the top list of the search engine ranking within no time. Gradually, you will get acquainted with people who are interested in buying your 'advanced' tools and widgets that are not offered for free.
Make your tools available in other platforms too
Do not limit the availability of your tools and widgets in a single platform only. This is a bane for traffic generation. Rather, a healthier practice will be to make them available to multiple platforms. For instance, if you work on HTML, make it a point that your tools and widgets can be accessed by those using WordPress version. If WordPress is where you work, expand it further to Joomla and Drupal platforms. This move will ensure greater traffic and more backlinks.
Tools and widgets are essential ingredients of an interactive and high traffic affecting website. But, installing mediocre tools without a sound knowledge will never give you the desired impetus. You need to know the tricks that build backlinks and positive traffic for your site.
About the author: Margaret is a blogger by profession. She loves writing on environment and technology. Beside this she is fond of books. She recently did an article on ecofriend. These days she is busy in writing an article on bornrich.
Image(s): FreeDigitalPhotos.net
Update:
Link Building In 2020: 5 Golden Rules For Backlinks