Grand Prix motorcycle racing is the ultimate ceiling when it comes to motorcycle racing events. The sport has over the last few years increased immensely in popularity. Over 180,000 fans watched as Brad Binder became the first South African to win a top level MotorGP race earlier in the year. This is not bad for a sport whose current format of racing was established as late as 1949.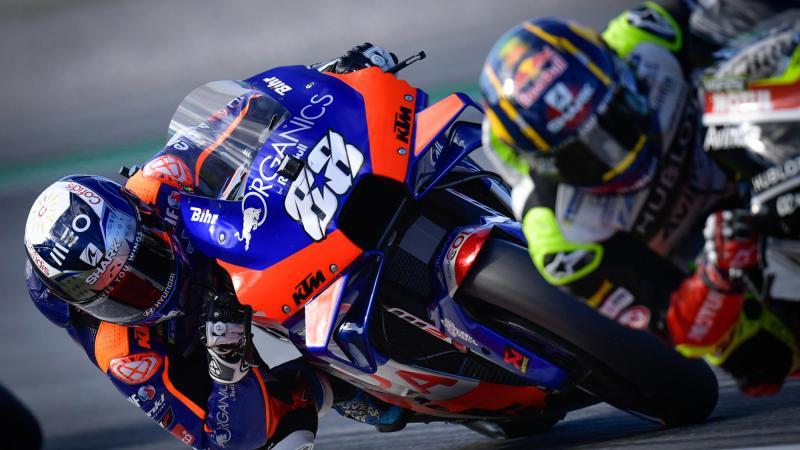 With fans all over the world, there are plenty of ways to keep up with the sport and podcasts have emerged as the go-to platforms for staying informed on all things MotoGP. These podcasts typically take the following forms: event podcasts that analyze the intrinsic details of each Grand Prix, post-race weekend, and feature episodes for weeks in between among others.
Here are the top picks for the best podcasts of all time for MotoGP streaming.
MotoWeek
This podcast is focused on discussing MotoGP, Motorcycle and Racing news. Wilson, the host, brings his listeners weekly analysis and opinions on some of the hottest stories in MotoGP and even throws in some interesting stories on the Superbike world championship (WSBK) and MotoAmerica. This is in addition to road bike news and interviews. You can listen to the MotoWeek podcast on iOS, Android, and on the web player.
For the love of MotoGP
Tim and Steve may not be the most informed of the bunch, but their passion for motorcycle racing is genuine and it shows in their podcast. They bring out a certain fire when talking about motorbikes that you just can't help but love them. With their exciting race reviews, gossip, and fun opinions Tim and Steve bring out a flare that is only unique to them when it comes to MotoGP news.
MotoPod
This is a motorcycle road racing podcast dedicated to MotoGP, interviews, Motorcycle racing news, opinion, commentary and yes, even rumors. However, their primary focus is on the premier class of the FIM World Championship Motorcycle Grand Prix Road Racing Series with the occasional dip into the world of the FIM SBK World Superbike, supersport, and other types of two-wheeler motorsports, including Real Roads Racing. MotoPod is made up of a team of international racing journalists, motorcycle racing enthusiasts, and former racers.
MotoGP – The Race MotoGP Podcast
They bring you everything you need to know about the exciting and fast-paced world of MotoGP racing. Toby Moody, and The-Race.com's MotoGP correspondent Simon Patterson offer insights into topics such as races, stories making headlines in the biking world, and even taking trips down memory lane into the sport's rich and extensive history.
Front end chatter
Coming from the land of Britons, this is probably the nicest motorcycling podcast you will come across. Its main host is Simon H & Mufga, with occasional appearances by Bennetts (bike insurance specialists), BikeSocial.co.uk, Jammie Dodgers, etc. The podcast looks at topics such as the Highlights of the MotoGP season, races, news about motorcycles, guides and tutorials as well as all things to do with two-wheeled speed demons.
Get The Best Of MotoGP From These Podcasts
There are plenty of great podcasts out there that cover this marvelous sport but it all boils down to your personal preferences. The above podcasts will give you insights and updates on the industry, while adding that unique personal touch that lacks in mainstream media.