Blog marketing and e-mail marketing are two completely different ways to advertise your products or services. Each one has its methods, techniques and can have different effects. You'll uncover that merely because someone can use e-mail marketing to produce earnings, doesn't always mean they only use blog marketing too.
Blog marketing
Blog is something like personal diaries, where people write down their thoughts, observations and experiences. The origin of the term "blog" is associated with the phrase "logging the web"; a little later the word was reduced to the term "weblog". And somewhere in the 2000s the word was presented as the expression "we blog", which meant "we are doing a blog", where the word "blog" became a verb.
Blog marketing is if you are using your site to market something or possibly an item. The blog is a PR tool No. 1 in the modern Internet and is an integral part of modern Internet marketing. With it you can raise brand awareness and generate leads 3 times more efficiently than conventional methods. With the help of blogs you can evaluate the attitude of consumers to the brand, explore the preferences of a specific target audience, "promote" specific goods and services, using the broadest possible movement of bloggers.
The main means of blog marketing on the Internet is advertising. It is placed in blogs "embedding" in direct communication between bloggers and their subscribers. There exist various ways to accomplish this. It's possible as fundamental or as complicated. Advertising in blogs can be presented both in an open (direct) form and in a hidden (indirect).
Hidden advertising is different in that it does not stand out in the rest of the posts. It can be either positive or negative. In fact, it is a technology for managing mass consciousness and buying behaviour.
Open placement of advertising in blogs began to be used more recently. Before that, bloggers reluctantly placed advertisements of this kind. Since open advertising, as a rule, is aggressive, assertive and intrusive. But, as experience has shown, the placement of open advertising in blogs not only did not reduce the number of users visiting blogs, but also contributed to further strengthening the trust in the materials that are placed there.
At present, banner ads and context are used for posting on blogs.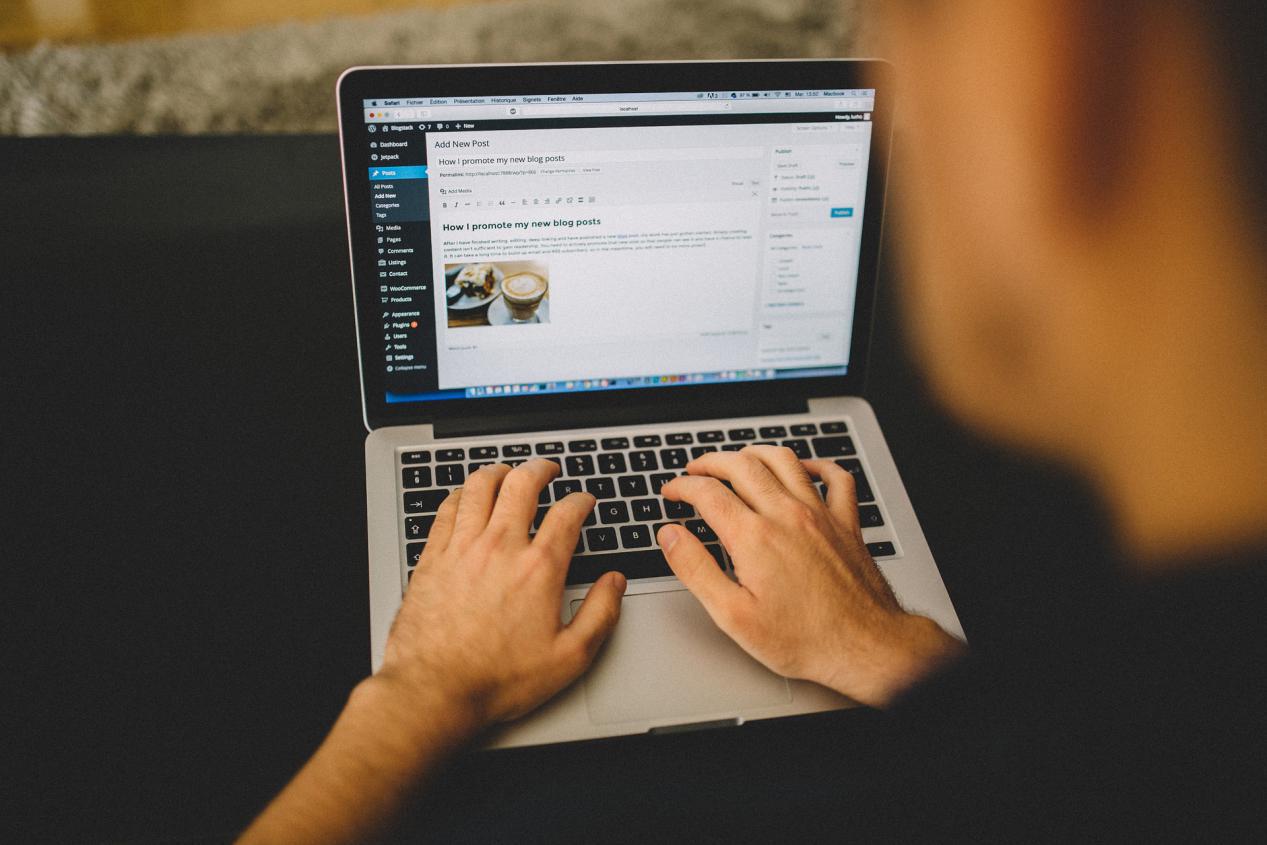 Thanks to blog marketing you can draw the attention of a wide audience to the company's products; learn the preferences and requirements of the target audience; positively affect the image of the company; create the opportunity to manage public opinion; use the authority of famous people to promote products.
E-mail Marketing
Despite the widespread belief that email marketing is dead, it is still one of the most popular tactics used by marketers to increase sales, build loyalty and make repeat purchases. Especially when it comes to a competent, integrated approach, and not just promo-mailing (promotions, discounts, etc.). Email marketing occurs when someone uses an e-mail to inform others of a product or service. You may have your website site visitors to join notifications, and then send an e-mail to those that succeeded. In other words, email marketing is the distribution of interesting content to the user. A competent email marketer will surely tell his/her subscribers before the subscription, what awaits them in the e-letter, what topics will be covered in it, and how often it will be published.
In order to make the letter even more effective, you should use the data that you know about the person: what is the name, where does he/she live, what categories of goods he/she considered. Just addressing the reader by name already leads to increased loyalty to the brand.
In order to choose the necessary response, just think about the timing of sending letters. For example, according to research, letters on weekends are more effective than working days, and the most effective time for sending is from 20.00 to 24.00.
But in general marketing in every single technique is virtually identical. You should know who your audience is and who would like what you are selling. Knowing this, the comfort from this is cake no matter if you are e-mail marketing, internet affiliate marketing, or e-mail marketing. Even if you are into marketing offline, the identical will apply. You'll have to know who would like what you ought to sell and also you should not have problems selling it.
Blog marketing and e-mail marketing are alike in several ways, but very different.
When you are employing a blog for marketing, you will help you have to publish what you are selling around the blog. But also for e-mail marketing, you need to use an e-mail to people who are your clients.
If you are using a blog to have people customer for the e-newsletter for e-mail marketing, it becomes clear that you are not delivering junk e-mail, but something they requested from your site. This can be something they asked for being sent after they sign up for a newsletter. Where precisely like you are marketing your site, you'd do this the identical when you would like a website, and acquire site visitors get to you.
Whichever you would like, be it blog marketing or e-mail marketing you'll be able to obtain the final results that you'd like which you are trying to find. Just understand that it will take time and persistence to achieve what you look for, and acquire it from online marketing. Persistence is essential to get your website open to everyone that's considering it.