Today we put together quick overview about MaxCDN service, we used also on this site. If you run websites, like us do, you will find that this service is right way for you. Width MaxCDN you can deliver content to the visitors in the fastest way possible. The faster your website is, the happier your users will be.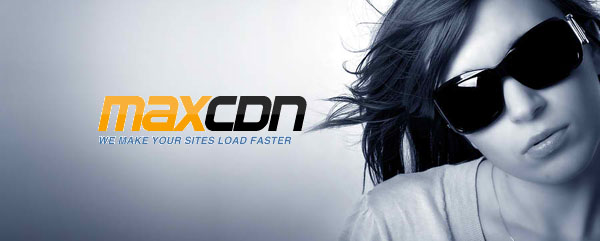 What is a CDN?
A CDN (Content Delivery Network) is a network of servers around the world which have a copy of your website and its small files, so when a visitor loads your website, the CDN delivers your website's files from the closest server to them. The further the physical distance between the server and the user the slower the website becomes. So by serving from a closer location, the speed of the website increases.
Here's how it works.
Your users could be anywhere in the world yet your hosting is only hosted in one place, let's say New York. Now if a visitor from England comes to your website they must load your website from New York. The distance the information must travel is very far and will make the website slow for this user. If you had a CDN, it would load your website from a local server, say one in England, so your website for this user would be very fast.
Supercharge Your Website with MaxCDN
Distance Is Key – As distance is a factor of web speed, sending data 2,000 miles will always be slower than sending data 10 miles away. A CDN relieves this issue by delivering that data from the closest server, via geo-location.
MaxCDN for WordPress
1) Sign up for MaxCDN. Use 25% off discount code for an additional 25% off the already discounted initial 1TB price. 1TB should be sufficient for nearly all sites. Note: all bandwidth amounts expire 12 months after purchase.
2) Follow MaxCDN's easy-to-follow installation instructions for setting up both W3 Total Cache and the CDN.
3) After a few minutes, clear your browser cache, reload your site, and click View Source. Look at the images, stylesheets, and scripts in View Source to make sure they're being served via CDN.
4) If you run into issues, comment below or contact MaxCDN Support.
---
Setting up W3 Total Cache to use a CDN in WordPress
W3 Total Cache improves the user experience of your site by increasing server performance, reducing the download times and providing transparent content delivery network (CDN) integration.