Most entry-level businesses start out with shared hosting. All shared hosting plans have a control panel and the most widely used ones are DirectAdmin and cPanel. Not only are they easy to work with but also have great user interfaces, making them perfect for the beginners. However, eventually, as the business grows it simultaneously outgrows the shared hosting account and demands a move to something more powerful like a dedicated server or a VPS (Virtual Private Server). Ironically, most of the time business owners (when making a switch) have little or no idea of how to go about the switch and what to expect out of it. To your rescue, here we have everything that you need to know about the switch from Shared to VPS server. But first, let's have a brief idea about what is VPS.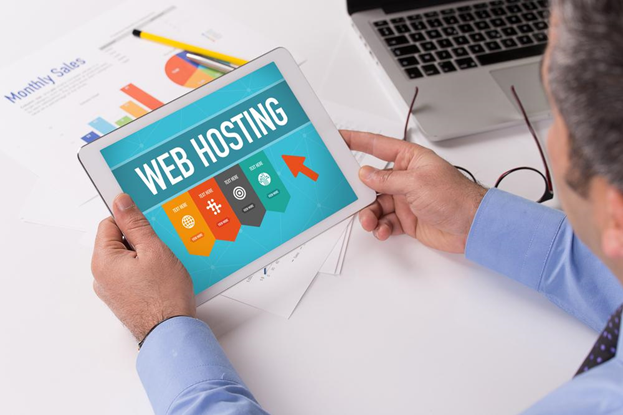 What is a Virtual Private Server?
VPS (Virtual Private Server) are like serviced apartments. You have greater control and freedom over your living space without having to worry about cleaning, maintenance, and upkeep of the apartment. A Virtual Private Server offers a safe hosting environment to any business and is a lot cheaper than a dedicated server.
So, if your business is expanding rapidly and the traffic on your website is increasing day by day, a wise decision would be to make a quick shift to VPS hosting from shared hosting. However, this luxury comes with a price tag. Migrating from a Shared Plan to VPS is a major business decision. It will increase the hosting cost, but it is an essential requirement for an evolving business. So, if you are unable to anticipate the move, here are 4 tell-tale signs that indicate you are ready for the migration.
Signs Indicating it's time to move to VPS
Your website is loading slowly (Due to upsurge in traffic)
You are considering a Payment Gateway (and require greater level of security)
You need to upgrade your web applications and need the support of new software or plugins.
The frequency of "509 Bandwidth Limit Exceeded" error has increased and become frequent.
The traffic, profit, business, etc. is growing rapidly, and you are seeking more support and security.
Any of the two signs mentioned above are enough to say that you are ready for an upgrade. Now let's move ahead to the migration steps.
Key Steps to Switch from Shared Hosting to VPS
Step 1 – Check with your existing Service Provider if they offer a VPS Plan. If yes, then you can request an upgrade. If not, look for a VPS service provider like ResellerClub. They offer various operating systems with all their VPS hosting plans at a great price.
Step 2 – Check the rating and reviews of the Hosting Provider. Teaming up with a good hosting provider would mean anytime support and work transparency.
Step 3 – Weigh between Managed, Fully Managed & Self-Managed VPS Plans (pick the plan based on the need of your business and technical expertise you have at your disposal). Let's have a brief look at each.
Self-Managed – If you are a hardcore system administrator with impeccable knowledge about VPS and don't mind maintaining the server by your own, consider opting for a Self-Managed VPS plan. The price is lower as compared to Managed and Fully-managed VPS and offers you the power and freedom to manage the server as you want with full root access.
Managed – Owing to its combination of features, Managed VPS hosting has garnered great popularity. The privacy, control and choice of operating systems and hardware – all available at competitive prices makes Managed VPS hosting a better choice. In addition, the hosting provider takes care of everything. From anti-virus management, server deployment to software patching and operating system configuration, they do it all for you.
Fully Managed – Alternatively, if you only want to focus on the expansion and growth of the business and don't want to get involved into the nitty-gritty of server management, the best choice for you will be Fully Managed VPS. Top features offered are Proactive Software Updates, Advanced Security Features, Complete Server Monitoring, Technical Support, and Disaster Recovery/Backup (on demand).
Step 4 – After you have decided between Managed, Fully Managed & Self-Managed VPS Plans, it's time to transfer your domain to your new host/domain registrar. Though this step is optional, it may save you from many roadblocks in the future if you ever have the need to switch hosting providers.
Step 5 – Count this one as the first formal step of the migration process. Whether you are running Joomla, WordPress, any other CMS, or none of the mentioned, you will as a mandate need to download the site files and database of your website. The backup wizard of Plesk, cPanel or any other control panel can easily help you get the job done. Once the download is complete, fill in essential details like the new site name, domain name (host), port (leave it blank for FTP and 22 for SFTP), select the protocol, select login type as normal, enter your cPanel username – password and click connect. Now you are ready to transfer files.
Step 6 – Upload Files and Databases from your backup export in step 5 to the VPS. Log on into the control panel of the VPS Hosting account and open phpMyAdmin. Hit on the "New Database" button and then "Import." Browse to the location where the .SQL file was exported then click "Go."
Step 7 – Make sure the IP Address points to the new server. You are almost done! Now all you need to do is to go to your DNS provider to modify the value assigned to the IP address so that it's pointing to the new server. This can also be done by dropping an e-mail to the domain name registrar. Now, you are set to experience a whole new world of possibilities available on VPS.
Step 8 – After you have a successful move from shared to VPS, the next thing to do is to set up system locale if you are planning to use VPS in a language other than English.
Step 9 – A firewall helps keep the server secure. Installing firewall will block unwanted attacks on the server and make it more secure as well. IPTABLES is also a great alternative to block abusive IP addresses.
Step 10 – Setting up automatic updates is another great way to keep your data safe and secure. With the applications and server always up to date, you will be able to enjoy all the new features in a safe environment.
Step 11 – Last but not the least, start trying different applications. With VPS server, you are not limited to few applications; there are a plethora of self-hosted apps that you can seamlessly try out.
And voila! Everything has been packed and unpacked, and you are ready to take your business to an altogether different level with VPS server. Now that you have a seamless migration guide from shared to VPS server handy, we wish you all the luck for your business and its growth!
---