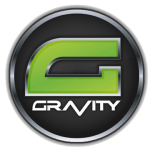 The wordpress bloggers will love this Gravity forms addons because it is the best form processing plugin for wordpress blogs till date. No plugin can be compared to the features and functionalities provided by this plugin.
If you haven't used this plugin, read this review about this plugin. If you own gravity forms and looking for something that boost the functionality of the plugin check out the list of gravity form addons given below.
1. Gravity forms Directory and Addons
This plugin enables directory capabilities and other functionalities to gravity forms enable wordpress sites. It's a completely short code based, inbuilt search capabilities, options to approved listings, view single entries in their own or in a light box model, Google analytics integration with gravity forms widgets and much more.
Gravity forms – Basic Directory Tutorials
2. Subscriptions Add-On
In general there is no option to switch between subscriptions and one time payments in the same submission form. But this tiny addon will add two buttons that add drop-down menu or radio button selection with subscription options. It also has some other options to enter your own subscription frequency options such as: One time, once daily, once weekly, once in a month, yearly etc.
3. Contact Form Importer
Excellent and mostly used gravity forms addons. It will import all of your existing contact form 7 forms into gravity forms in a single click. It adds labels and auto-configure input types like name, email, address and much more automatically. It supports all version of contact form 7 plugin.
4. Exact Target Add-on
If you are Exact Target user you should surely integrate this plugin with your wordpress blog. This plugin will sync all of your Exact Target data with your site. It can link to multiple forms with Exact Target lists using exact target XML API and also includes administration debugging options.
5. Pronamic iDEAL
This plugin will easily allow you to iDEAL payment method within your wordpress websites. It will also works well with woocommerce plugin, jigoshop e-commerce plugin and Shopp plugin.
6. Gravity Forms + Constant Contact
If you are using constant contact email service you probably should integrate this plugin with gravity forms enabled wordpress blogs.
7. Headway Leaf
It allows you to easily integrate gravity forms in headway themes layout easily in a single click. This plugin works only for headway themes.
8. Salesforce Add-on
It integrates your gravity forms plugin with salesforce account by simply checking a box. Integrating a salesforce account is not a easy job but this addons will make this job easier for you.
9. CSS Ready Class Selector
Using "Ready Classes" you can able to create more advanced alternative layouts for the fields. By using this CSS ready class selector you can choose the class you need to add to the form.
I tried my best to provide you the best from huge list. If you know any addon for gravity forms, please let us know in comment section.