With the proliferation of diversified mobile devices featuring distinct platforms, screen sizes, etc., creating an effective mobile app for all the platforms is not a child's play. To mitigate the efforts required to build a cross-platform mobile app by leaps and bound, several proficient frameworks are available out there. However, a whopping number of options often leave developers with confusion while streamlining for the best suitable framework.
Indubitably, there is a plethora of resourceful frameworks and development tools that can augment the mobile app development. But, it is highly imperative to invest in one that can deliver a sustainable solution while considering your business needs. To help you make the correct choice, I am including a few of the most popular HTML5 mobile app development frameworks in this article.
Mobile App Frameworks
Let's ponder into them.
1. jQWidgets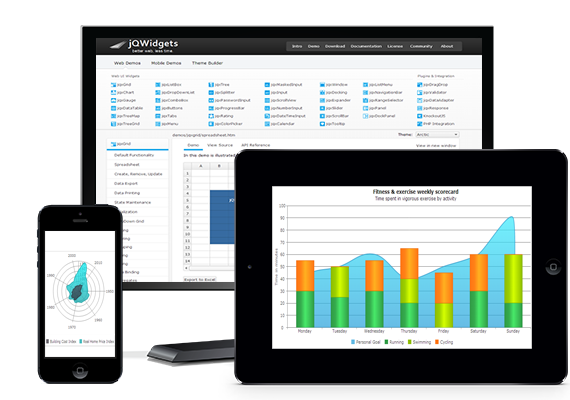 jQWidgets – This is an advanced HTML 5 and jQuery UI framework that is known for creating web as well as mobile applications. It incorporates technologies like JavaScript, jQuery, HTML5, SVG, and CSS. The standards of these technologies make the framework stand ahead of the curve. You can develop an exquisite and user-friendly app UI with more than 30 WAI-ARIA UI components integrated into the jQWidgets framework. It allows one to lend a desired look and feel to their app while targeting tablets, Smartphones, and desktops.
2. DHTMLX Touch
The DHTMLX Touch framework is scrutinized to deliver touchscreen optimized applications, and allows developers to efficiently reach the popular mobile platforms including Android, iOS, and more. The intuitive interface and minimal scripting requirement make this framework stand ahead of the crowd. It comes complete with a great range of UI components that can add to your application's performance. Whether you want to incorporate a calendar, lists, carousel, charts, video and so forth, in your application, it can be easily accomplished with the offered features. Moreover, it also facilitates offline storage by allowing you to store data on the client's side.
3. Appcelerator Titanium

Appcelerator – You can create high quality mobile applications without even exhibiting superior tech knowledge, by implementing this utile framework. It is an open source mobile app development framework that facilitates developers (irrespective of their skills) to create a rich app without getting deep into methodologies, toolkits, etc. It embraces an MVC model that augments agile app development. It even facilitates developers to conveniently interact with the native functions of the targeted device. You can also seek support and guidance from peer developers and experts via its extended community.
4. Sencha Touch
Sencha Touch – Highly popular among experienced developers, this framework facilitates agile mobile app development. It is well known for delivering outstanding performances with superior applications that can load in no time. The integrated data packages and commercial IDE comprise resourceful widget library, thus making the framework great to develop gaming or any other app. The HTML 5 and CSS 3 is primarily used in the framework for generating view controllers. It possesses the MVC software architecture that helps it ensure easy usability and high end UI.
5. Junior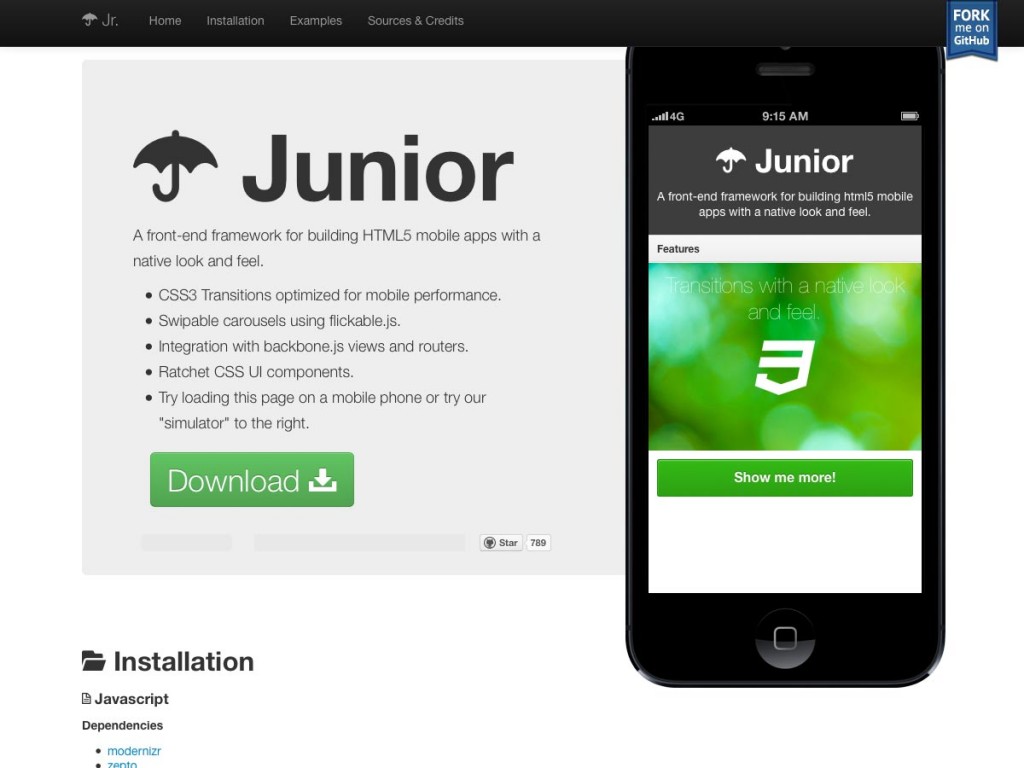 Junior – Now, you may efficiently create web application that look and behave like native applications by using a suitable framework. There are several frameworks available out there and Junior is just one of them. For UI components, this jQuery powered HTML 5 framework implements Ratchet CSS. This front end framework is great for creating small and lightweight applications.
6. Lungo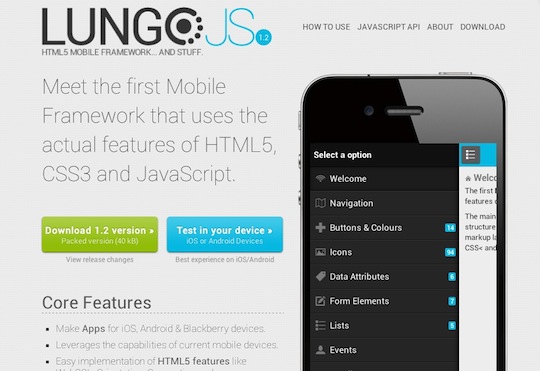 Lungo – Possessing a structure similar to the jQuery mobile, this HTML 5 framework exhibits CSS and JavaScript that allows one to enhance apps. It is quite simple to learn and can be efficiently implemented as per the requirement. Moreover, if you are looking for an app development framework that doesn't offer native look and feel, the Lungo framework is a viable choice.
7. Davinci SDK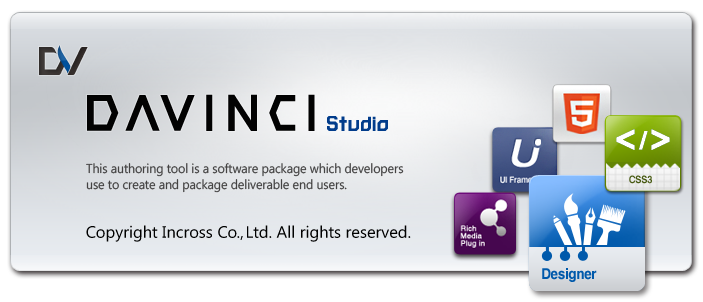 The Davinci SDK offers a proficient Integrated Development Environment (IDE) that augments HTML 5 web app development. This framework is basically a blend of numerous other frameworks including, KnockOut, Backbone, jQuery Mobile and a lot more. The integrated features of this blissful framework allow one to conveniently code and achieve the desired results with utmost ease.
These are a few of the popular HTML 5 mobile app development frameworks that make the app development task a breeze. Designed to help target multiple mobile platforms with ease and efficiency, these frameworks deliver remarkable results. You may choose any of the aforementioned frameworks, and create a desired mobile application to boost your business value. See more info on monitoring and performance in this source on application performance monitoring software | AppOptics.