This post introducing some of the most useful programming frameworks and libraries you can use for web development. As a web developer, you should be familiar with them and know when you can leverage them to build your next project.
Angular
Angular is a platform and framework for building client applications in HTML and TypeScript. Angular is written in TypeScript. It implements core and optional functionality as a set of TypeScript libraries that you import into your apps.
Docker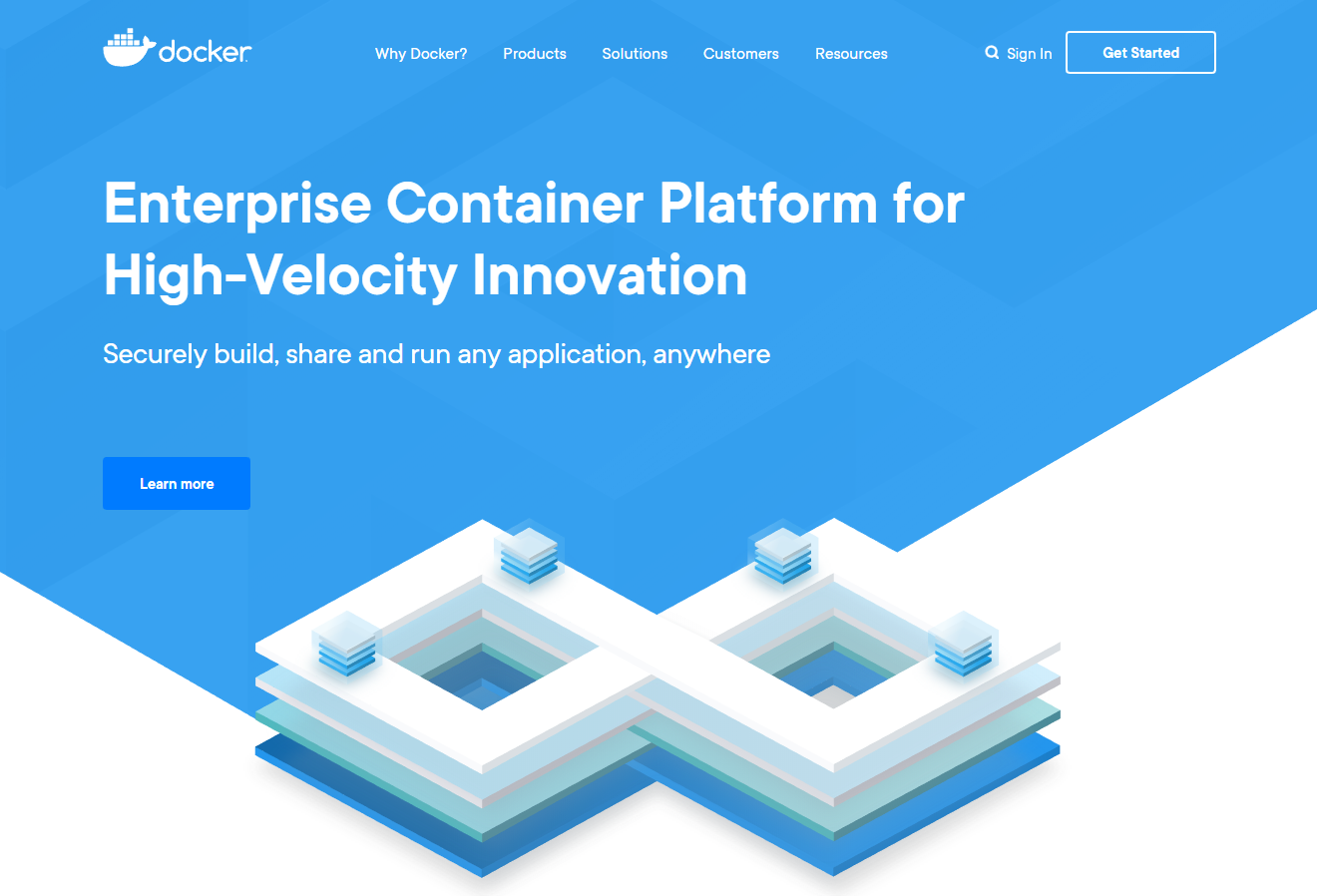 Building and deploying new applications is faster with containers. Docker containers wrap up software and its dependencies into a standardized unit for software development that includes everything it needs to run: code, runtime, system tools and libraries.
Gatsby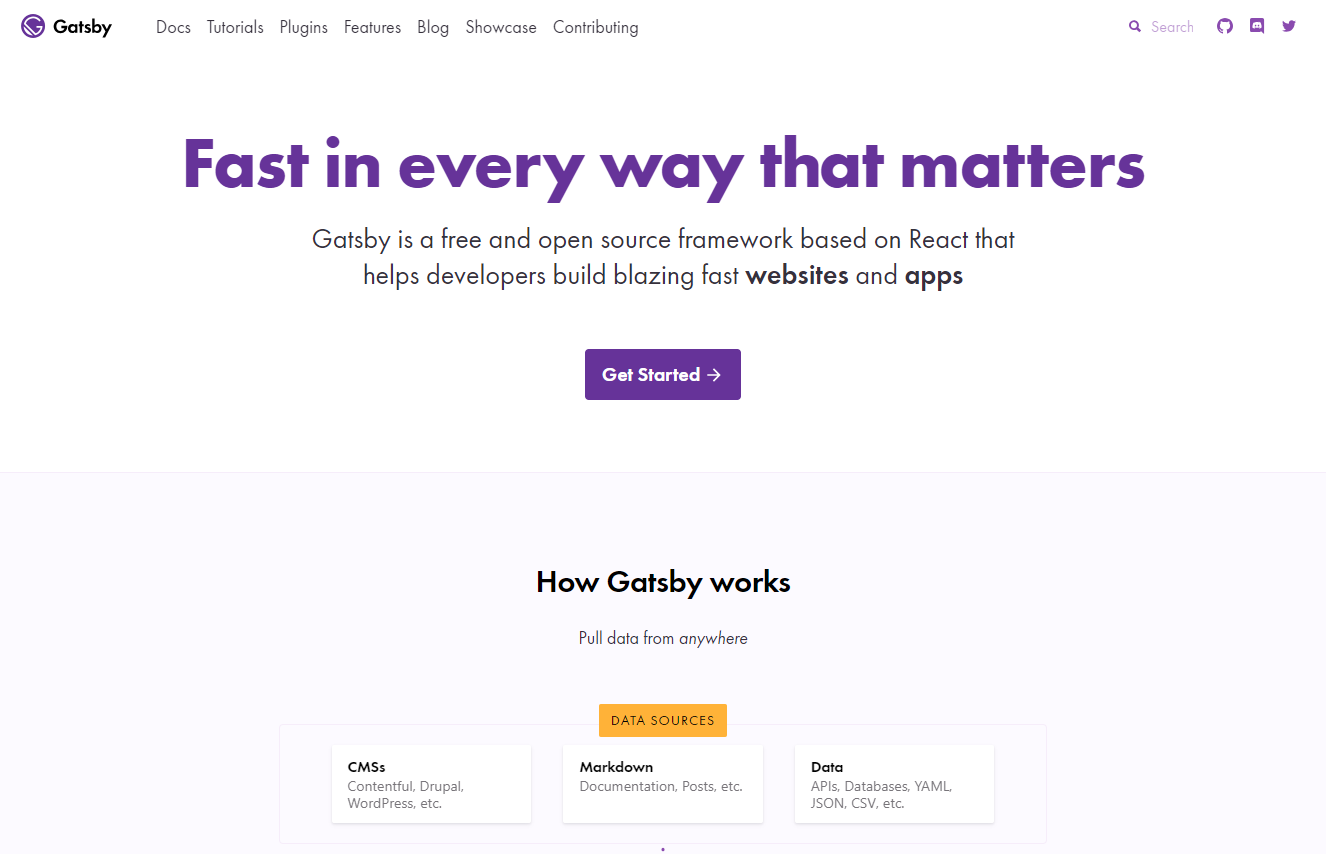 Gatsby is a free and open source framework based on React that helps developers build blazing fast websites and apps.
React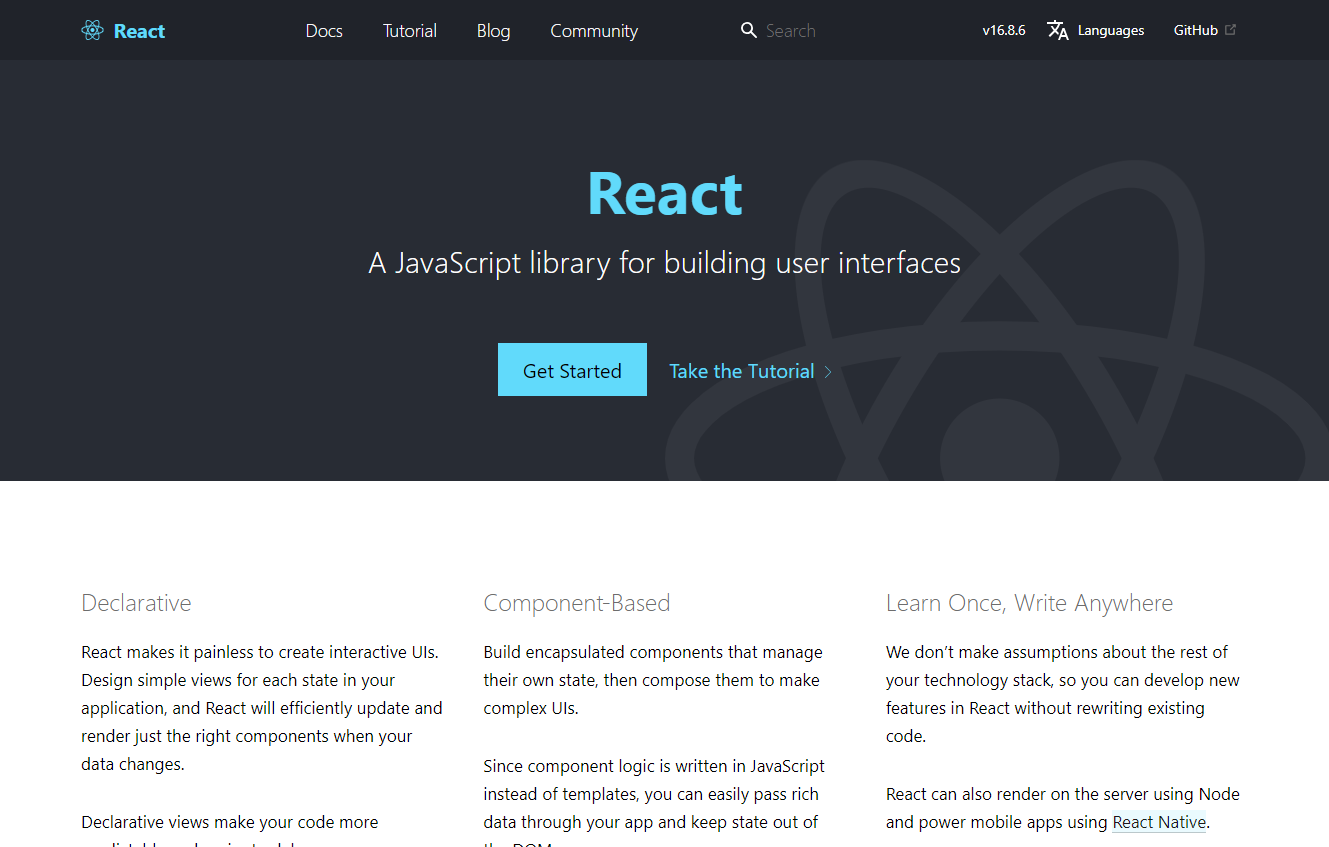 React is a JavaScript library for building user interfaces.
Webpack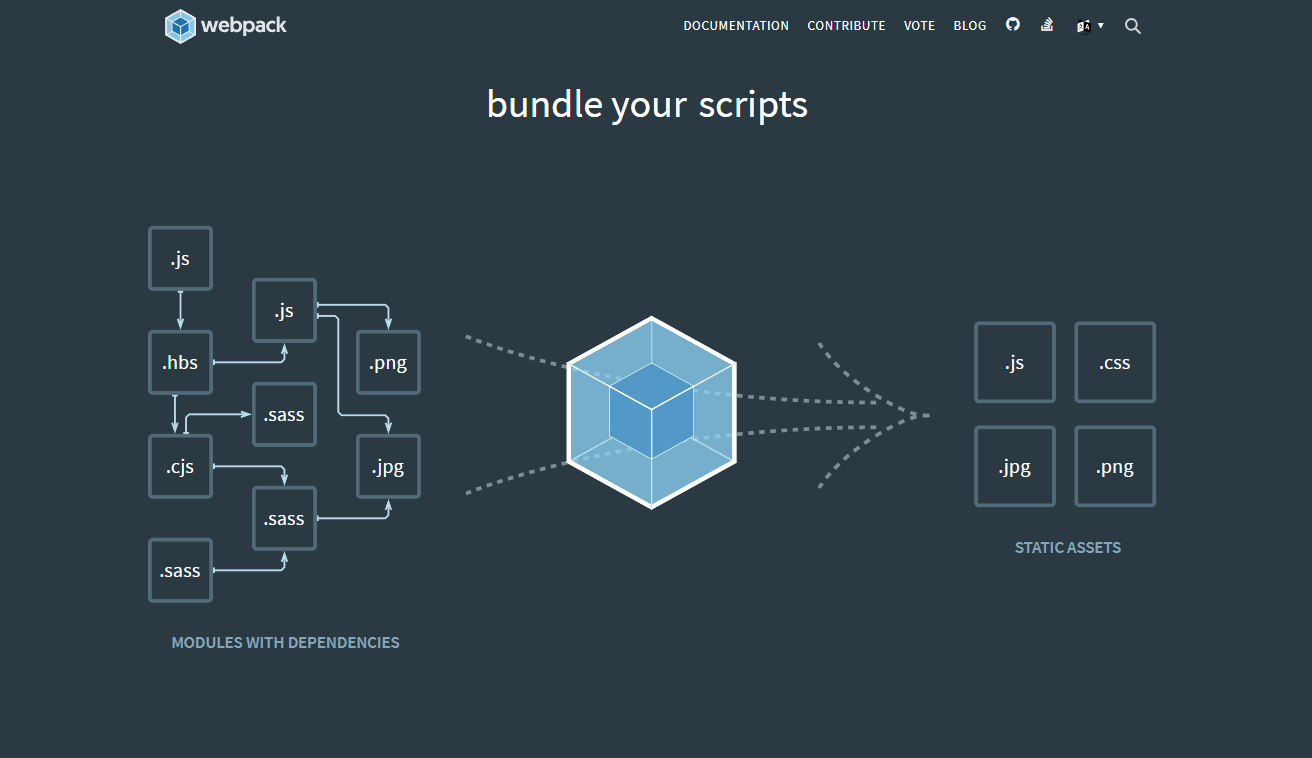 Webpack is a static module bundler for modern JavaScript applications.
Vue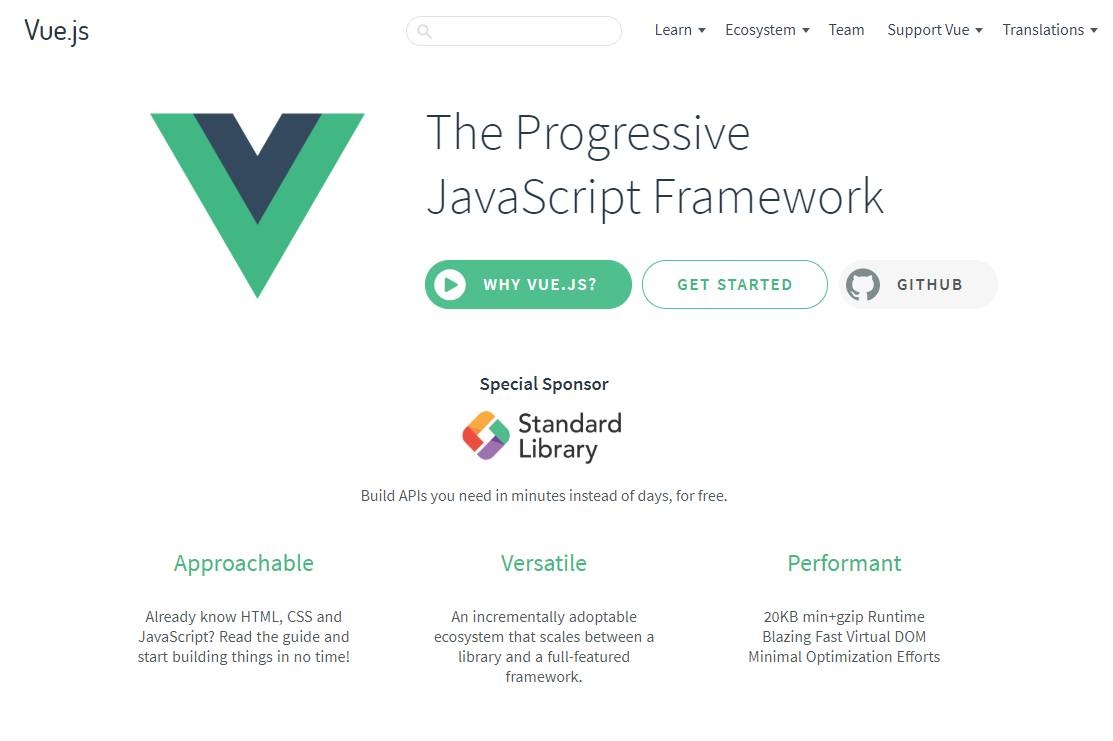 Vue.js is an open-source JavaScript framework for building user interfaces and single-page applications.
Parcel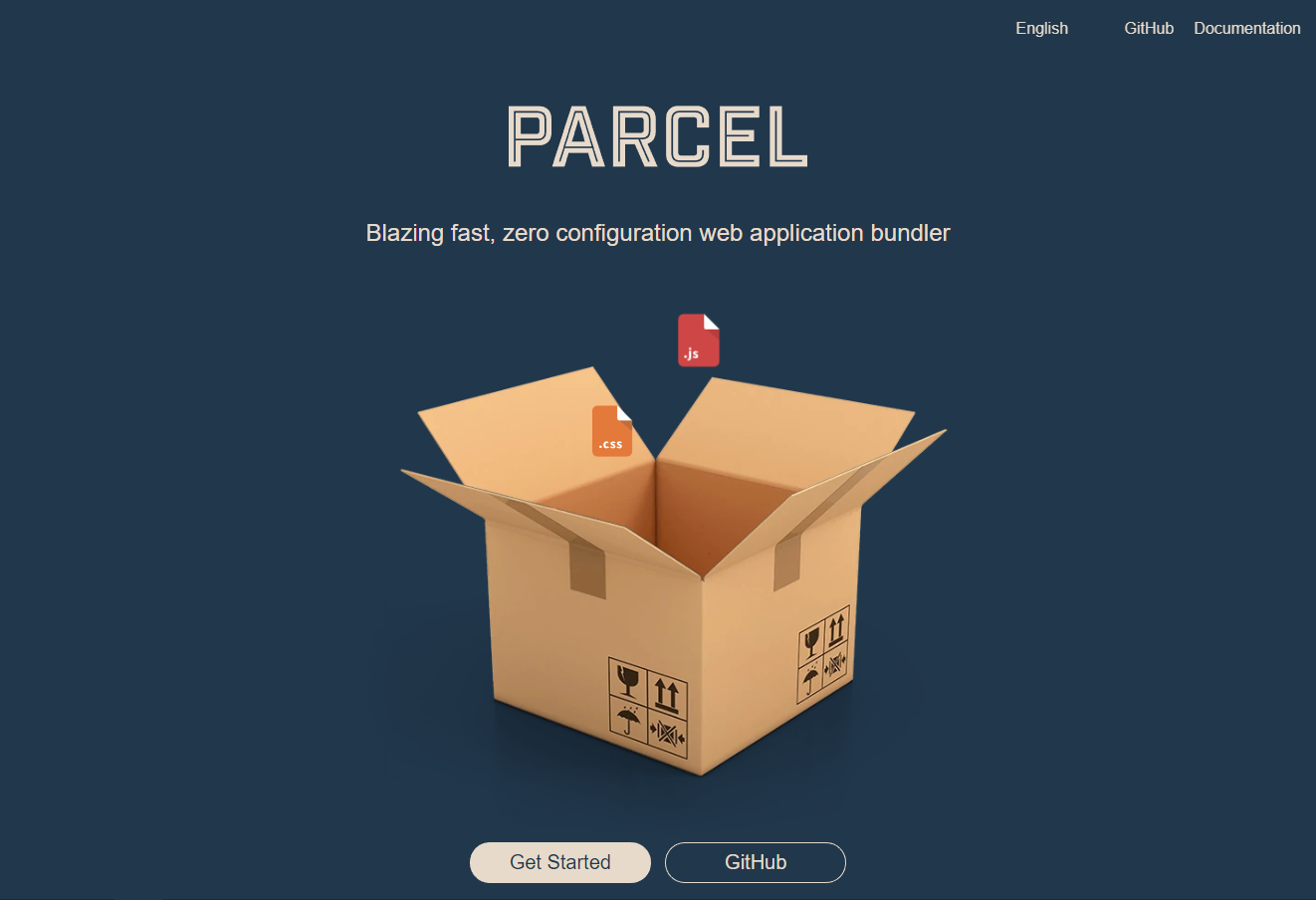 Parcel is a web application bundler, differentiated by its developer experience. It offers blazing fast performance utilizing multicore processing, and requires zero configuration.
Yarn
Fast, reliable, and secure dependency management.
Bulma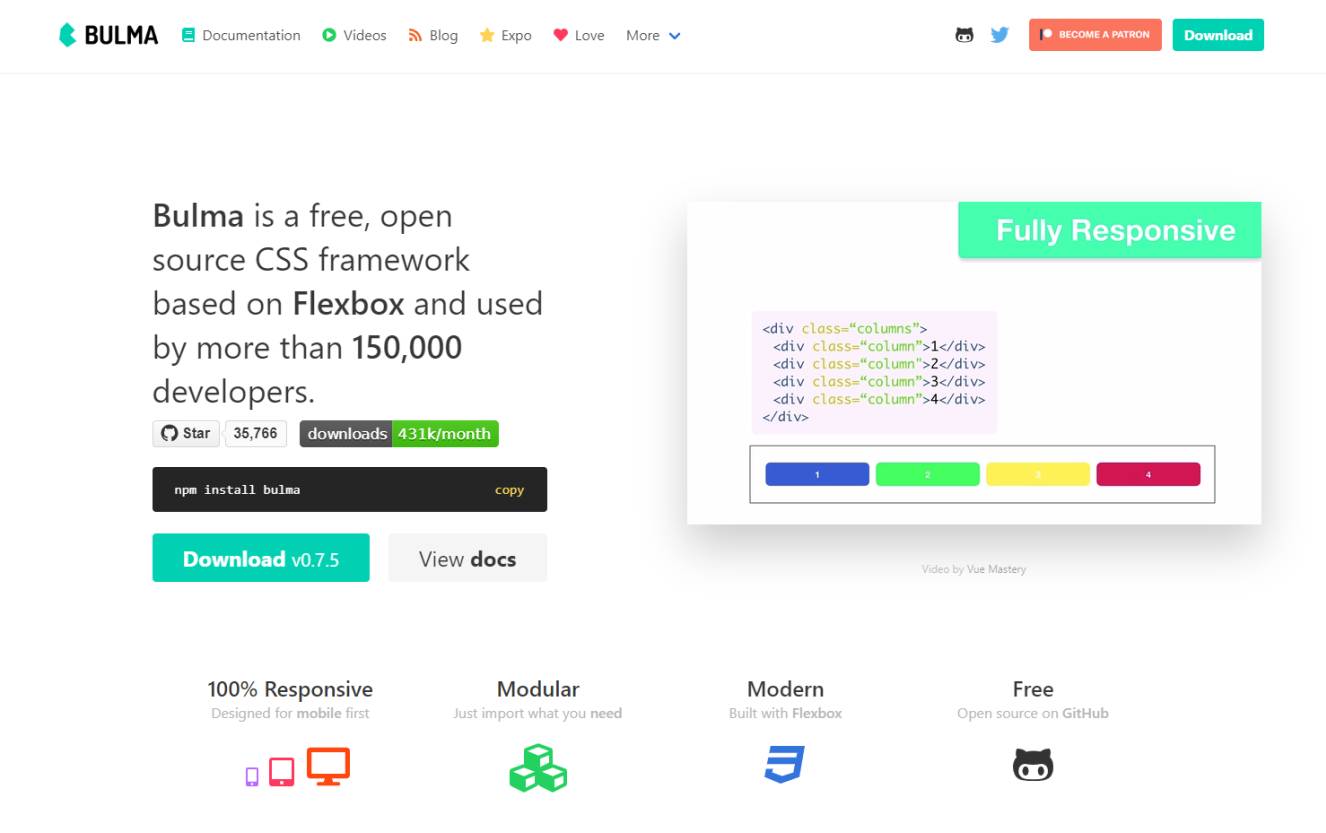 Bulma is a free, open source CSS framework based on Flexbox and built with Sass. It's 100% responsive, fully modular.
Firebase
Firebase is Google's mobile platform that helps you quickly develop high-quality apps and grow your business.
Symphony
Symfony is a set of reusable PHP components and a PHP framework to build web applications, APIs, microservices and web services.
Related:
10 JavaScript (Frontend + Backend) Frameworks and Libraries Web Developer Should Learn in 2019
Top 10 Frameworks for Web Applications
Languages and Frameworks For Programming