This tutorial share a cool technique that I use to make a vectors from pictures or photos. You can go with me trough whole process of creation. Let's go learn how to make a scalable artwork vector Jim Morrison that you can use for your designs.
We have a poster with Jim (created by Jana Michalova)
Open Adobe Photoshop and open the image.
1) Use Pen(P) Tool to create new Path. Try to do it this from start to end in areas to close them. Also try to Zoom(Z) and Hand(H) moving over here and there for more details.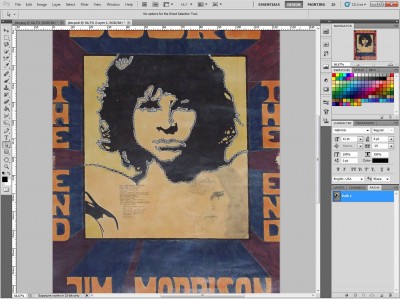 2)Right click on a path in Paths tab and choose Make selection.. Enter next dialog.. Copy selection(Ctrl+C).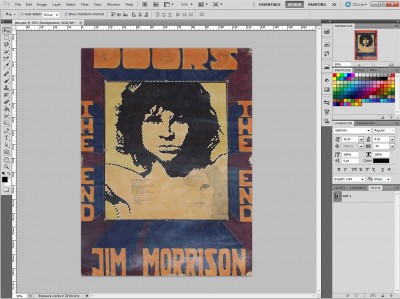 3) Go to Layers tab and paste content(Ctrl+V). New layer will be created. You can now hide background layer. Click on the Eye icon left side the layer.
4) Save the file. Open it in Adobe Illustrator. Click on it. Go to Tracing – Live Trace leave default settings. Now Click Expand.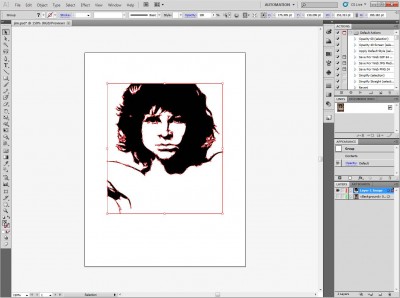 5) Select anchors on the top of head and handle it make it more circle.
6) Finish all changes and select all by clicking the layer to see if everything pass ok.
7) Enjoy scalable vector art of Jim Morrison face.
Download