Our new 3 collumns PrestaShop Theme is now availaible in 5 color variations. Unimarket PrestaShop Theme is well optimized for every major browser. If you are looking for some theme that can suite for your e-commerce project, think about the UniMarket now. We hope that you will love that we put attention on every detail like icons, checkout page, menu configuration, order process and also footer modules styling.
UniMarket – PrestaShop Theme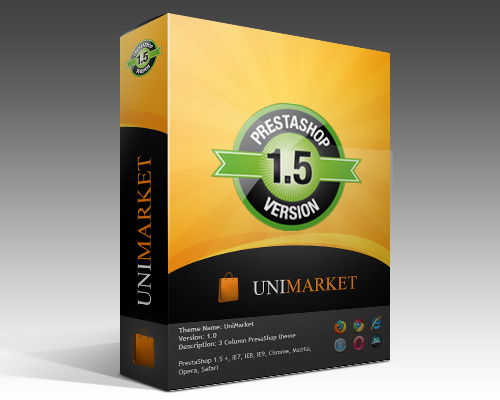 Theme Name: UniMarket – PrestaShop Theme
Version: 1.0
Description: 3 Column PresaShop theme
PrestaShop 1.5+, IE7, IE8, IE9, Chrome, Mozilla, Opera, Safari
Modern & Easy customizable.
PrestaShop – is the most reliable and flexible Open-source e-commerce software. Since 2007, PrestaShop has revolutionized the industry by providing features that engage shoppers and increase online sales. The PrestaTeam consists of over 100 passionate individuals and more than 400,000 community members dedicated to innovated technology.
UniMarket – 5 color variations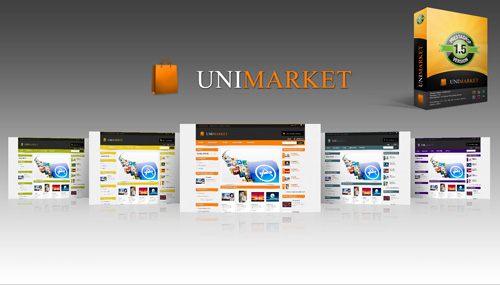 Preview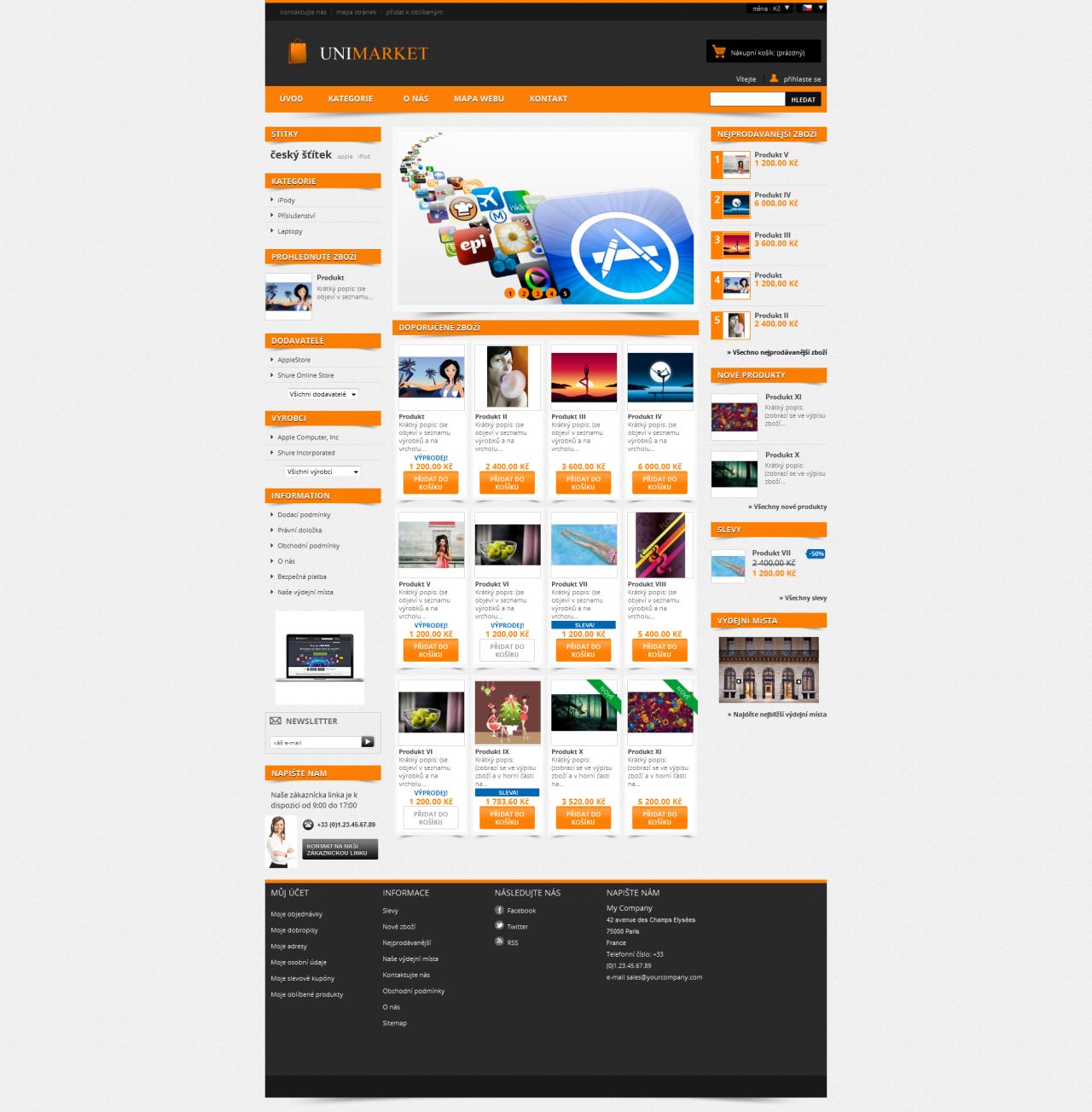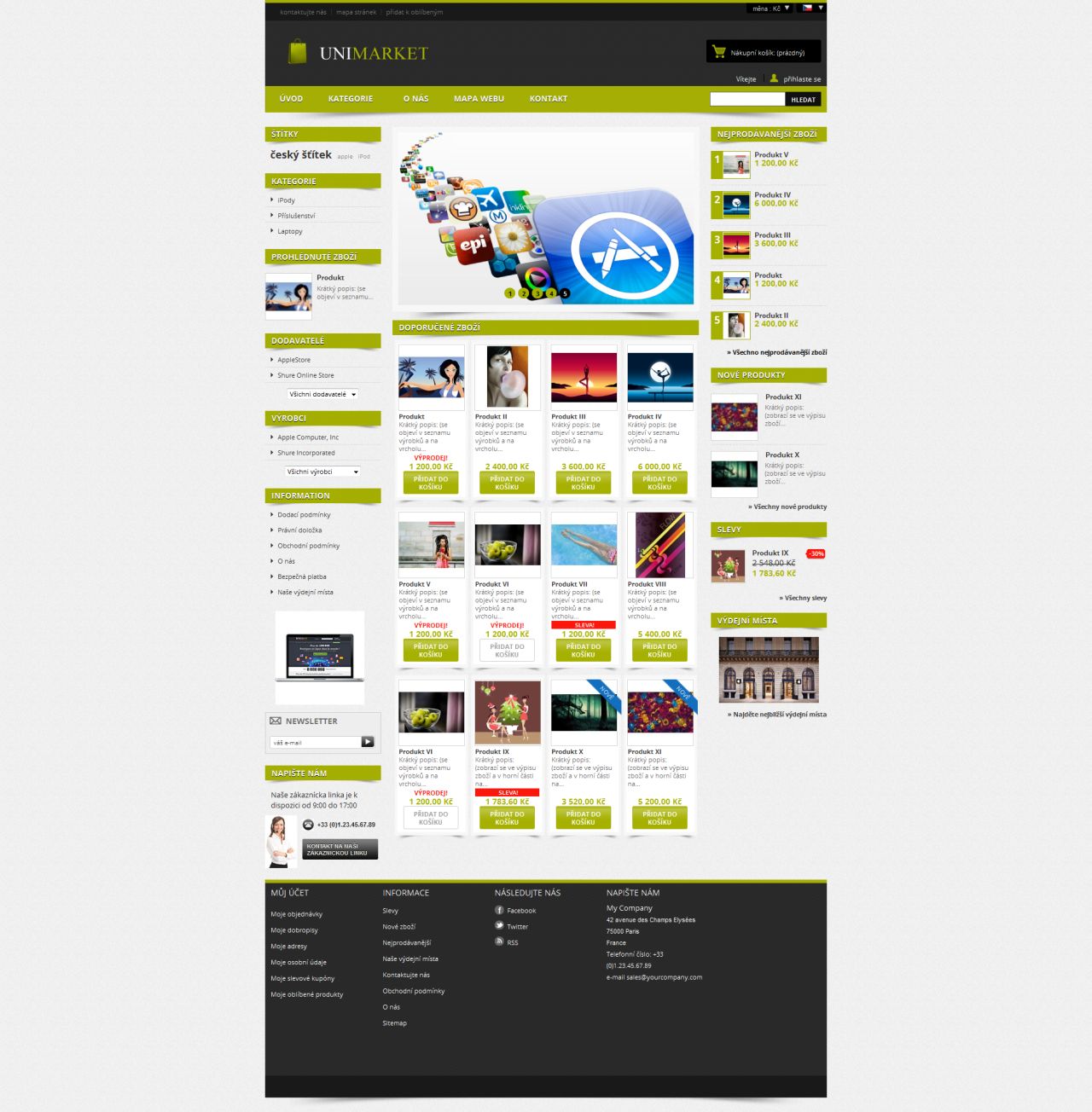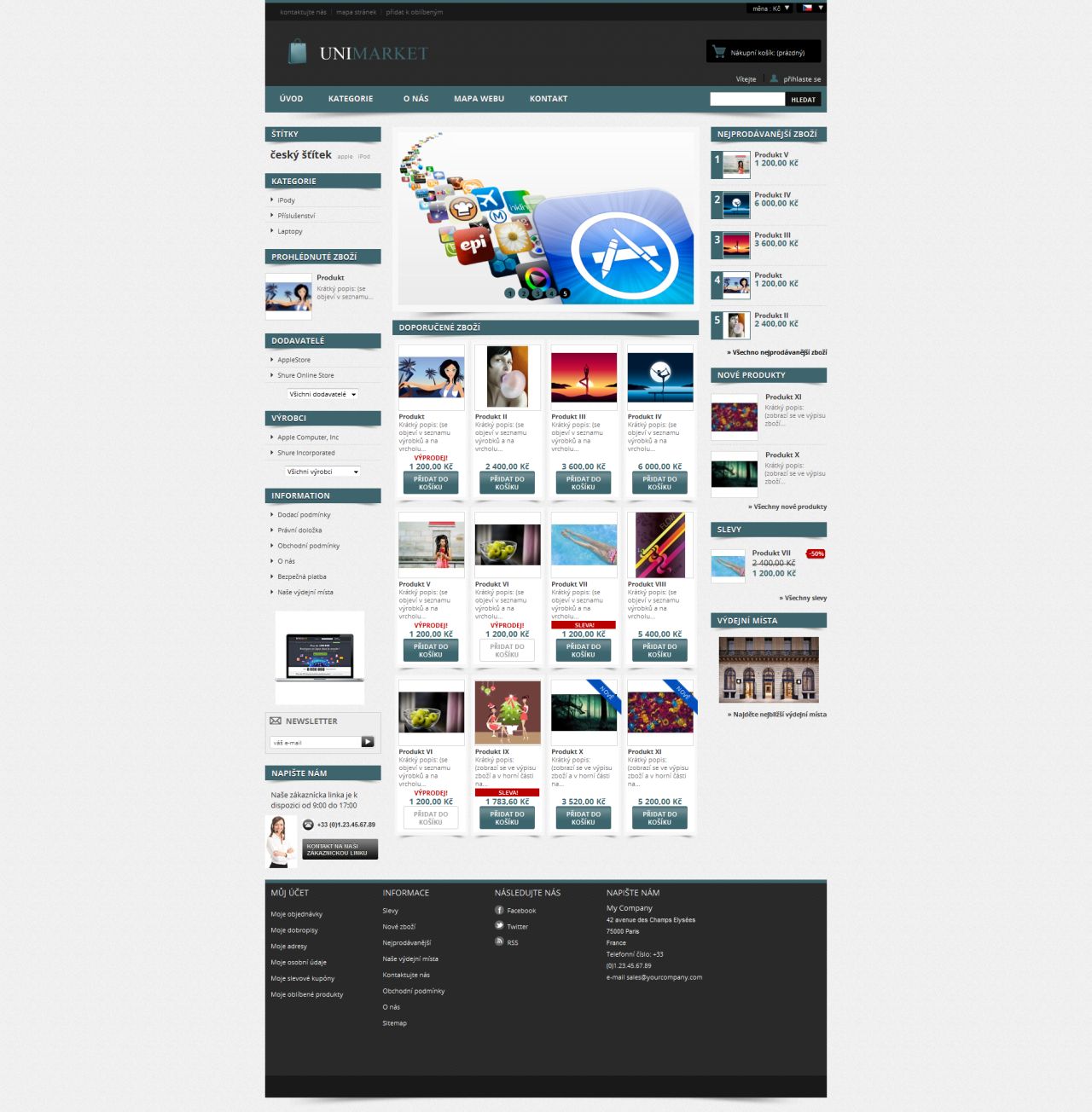 Download
How to install
Upload theme package to themes folder via FTP
Select theme in Preferences > Themes
Preferences > Images – home_default set to 114px x 114px
Preferences > Images – Image quality – set to Use PNG only if the base image is in PNG format
Upload favorites.png from ../readme/icons/ to root folder /modules/favoriteproducts/img/
Enjoy!!!