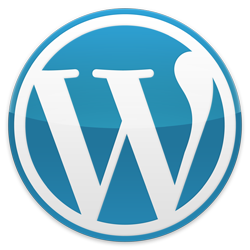 The latest version of WordPress – 3.3 named "Sonny" named in honor of the great jazz saxophonist Sonny Stitt – is available for download or you can find it as an update on the bulletin board in the administration of your WordPress installation.
WordPress scored more than 65 million downloads since the landmark version 3.0 in this third update this version, improved user interface, easier navigation, drag & drop recording and imports.
WordPress
For Users
Experienced users will appreciate the new drag-and-drop uploader, hover menus for the navigation, the new toolbar, improved co-editing support, and the new Tumblr importer. We've also been thinking a ton about what the WordPress experience is like for people completely new to the software. Version 3.3 has significant improvements there with pointer tips for new features included in each update, a friendly welcome message for first-time users, and revamped help tabs throughout the interface. Finally we've improved the dashboard experience on the iPad and other tablets with better touch support.
For Developers
There is a ton of candy for developers as well. I'd recommend starting your exploration with the new editor API, new jQuery version, better ways to hook into the help screens, more performant post-slug-only permalinks, and of course the entire list of improvements on the Codex and in Trac.
Related:
What's coming in WordPress 3.3 (Features, Screenshots, and Live Demo)
WordPress 3.3: The 11 Most Important New Features
10 Things You Need to Know About WordPress 3.3 | Technosailor.com
Everything we know about the newly released WordPress 3.3 | WPCandy