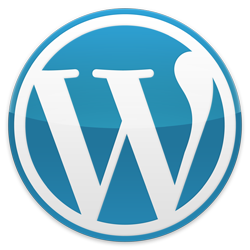 On Monday 4 July 2011 officially came out – after developing lasting about four months – the new version with the designation 3.2. Does not bring any big news, but rather trying to optimize existing features in many major changes that have taken place in WordPress 3.0. Each new major release of WordPress is named after a famous musician / composer, this time it's an American composer George Gershwin. WordPress 3.2 is really noticeably faster and lighter, there have been many positive changes that result in reduced demands on the server, and despite adding some new features. For a complete summary of the news, see the article WordPress 3.2 "Gershwin".
WordPress
The focus for this release was making WordPress faster and lighter. The first thing you'll notice when you log in to 3.2 is a refreshed dashboard design that tightens the typography, design, and code behind the admin. (Rhapsody in Grey?) If you're starting a new blog, you'll also appreciate the fully HTML5 new Twenty Eleven theme, fulfilling our plan to replace the default theme every year.
WP 3.2 – Gershwin – comes with a new default template does not support Internet Explorer 6 requires PHP version 5.2.4 and MySQL 5.0.
The new default theme called Twenty Eleven, and is written in HTML5.
Twenty Eleven
Related:
8 New and amazing WordPress hacks | CatsWhoCode.com
Free WordPress Themes: 2011 Edition – Smashing Magazine
Easily make sexy error messages in WordPress (and everything else) | BittBox
WordPress 3.2 "Gershwin" is ready for your loving embrace | WPCandy
TimThumb Vulnerability – Security Update
20 Steps to a Flexible and Secure WordPress Installation | Wptuts+
Using Custom Post Types to Create a Killer Portfolio | Wptuts+
Speed up WordPress – How To Speed Up Your WordPress Site