Thanksgiving will not be Thanksgiving without a dinner table bursting with delicious food and guests laughing at family jokes. This is the perfect occasion to share our blessings with loved ones and friends, and what better way to do that than to host a Thanksgiving party?
Extending a printed invitation makes the offer even more special. Let your family know that you have chosen to spend this special holiday with them by sending a Thanksgiving Invitation.
But with all the decorations you need to put up, the food you need to prepare, and the errands you need to run, you probably don't have the time to design an awesome invitation for your party. Fortunately, you can always pick out a Thanksgiving Invitation Template.
With these bad boys, you won't have to go through the painful process of picking the right font, colour, and design for the invitation. You'll only have to choose from a wide array of ready-made awesome invitations. Now, you'll have everything you need for the best Thanksgiving Party ever.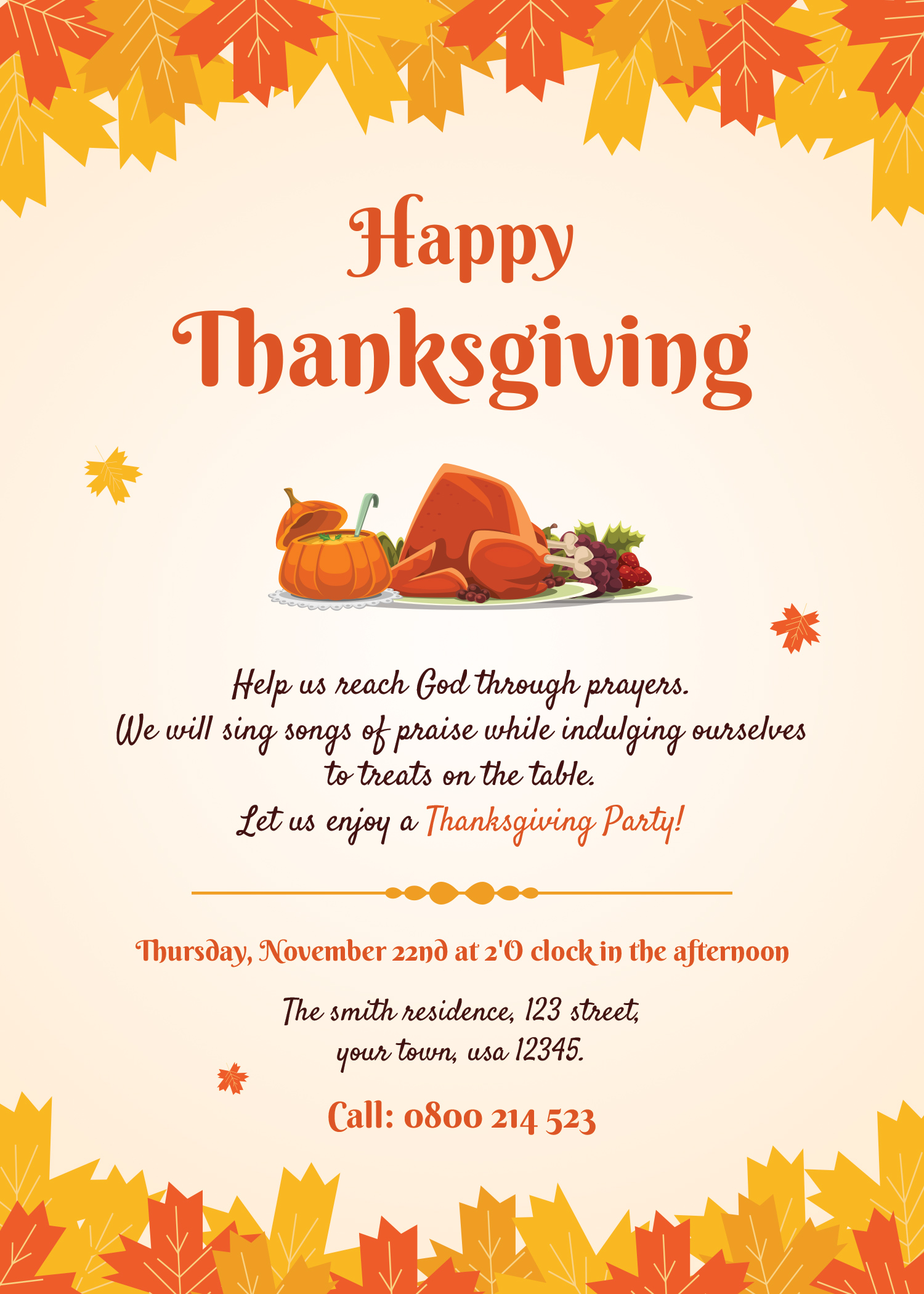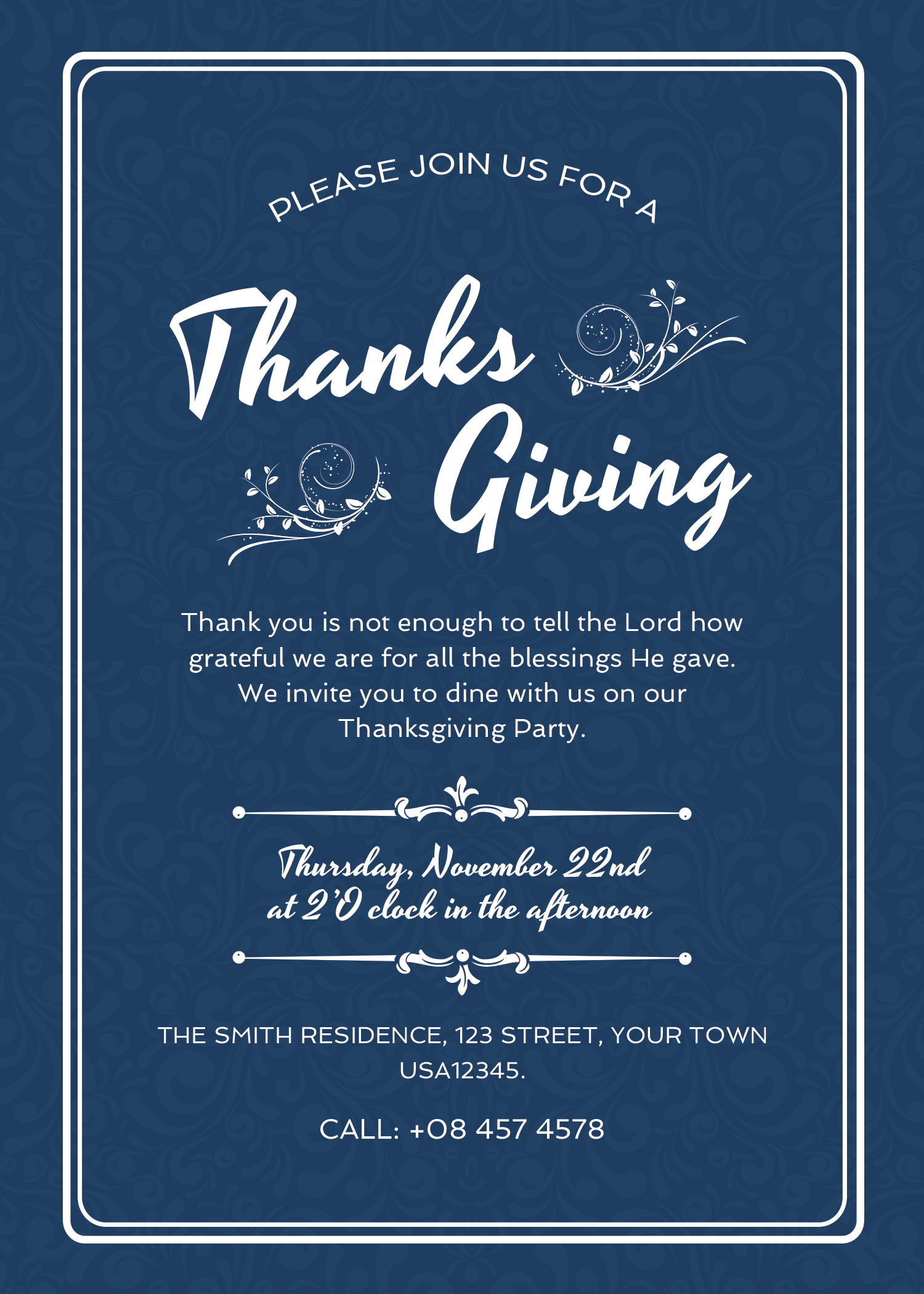 You can find more free Invitations at Template.net