Google is constantly evolving the nature of the online industry. There are plenty of updates rolling out every single quarter that improve the significance and approach of world wide web. There is no way in which a website may fall out of the radius of impact made by these changes. Therefore, a constant watch over these alterations is a must to survive the high tide. Moreover, implementing the new trends can be of great help for the enhancement of the website and your business. You never know, how beneficial your website can become after equalizing the equations or in other words, by meeting the industry standards. Everybody is prone to change and hence, you must change for the good.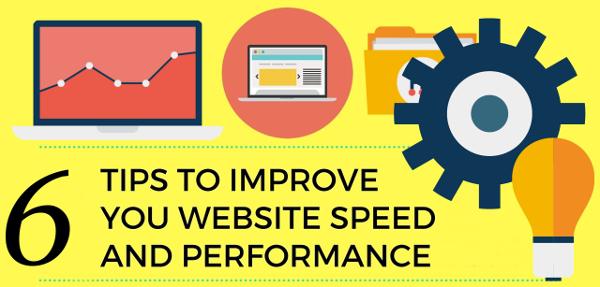 Here are some recent updates by Google:
Penguin 4.0 (Real-time) – Launched on 23rd September, 2016
Image/Universal Drop – Launched on 13th September, 2016
Possum – Launched on 1st September, 2016
To attain a better result and to improve the performance of your website, below are the simple but highly effective tips that you can learn from here on.
1. Buy a Premium Theme
When you buy a premium theme, you get the upper hand, as there are multiple plugins that can be used along with it. The freemium themes limit you from using certain functions or plugins of WordPress, which might affect your website negatively. Furthermore, the premium themes are high on quality, which is not a 100% surety on a freemium theme. People who use the best of products and services also deliver the best to their customers. With a high-end theme, you can implement various kinds of functions to your website, which will definitely help you cater more of the pie.
After researching and using some of the best free themes, it is sure that you can never work on your full potential if you are using a free theme. Furthermore, the other demerit of the free themes is that they are not at all SEO-friendly and lack technical support which is very much available with premium themes. Their coding is done in such a manner that there are better chances of hitting a good website ranking. They are more dynamic and yield their best on each & every browser and have the least probability of getting hacked. Besides, Premium themes are the only ones to get an update, which plays an important hand in the process of development.
2. Choose appropriate Tools and Plugins
Loading speed or page speed plays a vital role when the ranking of the website comes into play as Google gives much importance to the sites that open faster. On the other hand, people do realize that their website needs to open in a blink of an eye and use various tools & plugins to make it happen. They choose a plugin simply by Googling the best plugin to improve website speed and will use the one which is atop of the list. Hence, their website speed merely improves and find themselves in a dilemma. Therefore, to solve the issue, below is the list of performance packed plugins for different purposes.
For backup of the website – Akeeba Backup for WordPress
Website caching – WP Super Cache
Optimize and Compress Images – WP Smush
Load Image by Scrolling – BJ Lazy Load
Database Optimizer – WP Optimize
Check Links – Broken Link Checker for WP
WP security – Login Security Solution
Minify JS and CSS – WP Minify Mix
3. Delete Extra Plugins, Themes, or Files
All the items that are unnecessarily filling the space on your server must be deleted instantly as they are the reason for poor performance of the website. The only plugins available on your WordPress dashboard should be the ones that are in use. Rest must be deleted. Here are some points to remember, especially when it comes to plugins. Plugins must be updated on a regular basis. Therefore, the ones that do not get an update over the last 6 months must be replaced by the new ones. Make sure you know the function of each plugin, if you do not, research about it and determine whether it needs to be on the dashboard or not. If your dashboard is overflowing with the plugins, you must find a multi-purpose plugin that does a work of more than two or three plugins.
Delete all the previous themes that are not useful anymore.
Delete all the images that are no longer of use.
Know how to delete files and themes:
Step 1: Go to 'Plugins' and click on 'Installed Plugins'.
Step 2: To delete the plugin, 'Deactivate' it.
Step 3: Click on 'Delete' and follow the system to remove it.
On the other hand, themes and files that are no longer in use must be deleted at the backend via FTP as some of them are not visible on the WP dashboard. Do remember to keep one theme as default, as an emergency backup.
To increase the speed of the website, you need to give it some free space, which you will only get by removing all the unnecessary files and media. Alike you clear your RAM and cache in your mobile phones, you need to clear the system of your website to speed things up. Note: Check twice, whether or not you are using that file before dumping it.
5. Install Codes and Not Plugins
Probably, most of the people don't know they can use a function even without installing a certain plugin for it. They don't know that if a plugin is helpful, it is not mandatory to install them. You can use the same functions by performing a little editing to the theme. You can go to Theme Editor, paste the Analytics code, and enjoy the attributes of that plugin. The software providers or Google Analytics is there to guide you about the pasting of the codes, which is overall an easy task. Similarly, you can paste the other codes on the template page. You must apply this as addition of Plugins increase the loading time of the website. The more plugins you install, the slower your site will be.
6. Keep Your WordPress Website Updated
You need to make sure that you are running the latest versions of the Plugins that you installed. Ensuring whether or not the site is updated must be a weekly task, some of them can be scheduled, while others are needed to be done manually. Bringing in the new versions to play will definitely enhance the performance of your website. Just do not forget to take backup before applying anything new to the website. Never leave any stone unturned, do everything in your power to make your website better. Search for elements like broken links, spam comments, cache, etc., which can be removed or fixed and provide you with a bit more space. Although, it is a time consuming and tedious task but it will surely improve your ROI, which is truly your ultimate goal.
Conclusion
Your website speed and performance truly defines you, the faster and better it performs, the higher you rank on the list. Therefore, improve your website to increase your status and ROI. Use the tips to fetch the highest speed and do not let even a single visitor abandon you. Make every click count and become the best in your field.
WordPress is already the best CMS available in the market and if you use it to the fullest you are not very far from your destination. You can always hire specialized WordPress Developers to solve all your problems and provide answer to your queries.
Things take time to get in shape, so never lose hope keep applying these tips and soon you will be in the right shoes to run the marathon. Perseverance is the key, so never back down and keep entertaining the audience. Time to use the tips and achieve success.