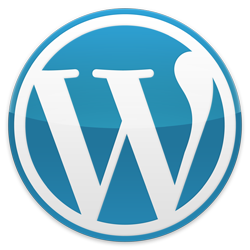 In this post, we are providing you the list of all the most important WordPress Plugins that we personally use, these plugins are MUST HAVE plugins (but don't use them all at once tho ;-P). The below list contains plugins that we have tried and tested, and for the most part have used in a live site. We hope its helpful. If you can you recommend any plugins that you think would improve these collection, leave us comment under post.
1. Akismet
Used by millions, Akismet is quite possibly the best way in the world to protect your blog from comment and trackback spam. It keeps your site protected from spam even while you sleep.
2. All in One SEO Pack
Out-of-the-box SEO for your WordPress blog.
3. Admin Management Xtended
Extends admin functionalities by introducing: toggling post/page visibility inline, changing page order with drag'n'drop, inline category management, inline tag management, changing publication date inline, changing post slug inline, toggling comment status open/closed, hide draft posts, change media order, change media description inline, toggling link visibility, changing link categories.
4. Add Logo to Admin
Adds a custom logo to your wp-admin and login page.
5. Audio player
Audio Player is a highly configurable but simple mp3 player for all your audio needs. You can customise the player's colour scheme to match your blog theme, have it automatically show track information from the encoded ID3 tags and more. Go to your Settings page to start configuring it.
6. Archivist
Hello, I'm an archivist. I'll look after all your old stuff and file it sensibly where people can find it. Not really, I'll just give you a few extra options for the archive widget.
7. Categories to Tags Converter Importer
Convert existing categories to tags or tags to categories, selectively.
8. Contact Form 7
Just another contact form plugin. Simple but flexible.
9. Google AJAX Translation
This plugin allows your blog readers to translate your blog posts or comments into other languages.
10. Google XML Sitemaps
This plugin will generate a special XML sitemap which will help search engines like Google, Yahoo, Bing and Ask.com to better index your blog.
11. In Series
Gives authors an easy way to connect posts together as a series.
12. jQuery lazy load plugin
Quick and dirty wordpress plugin to enable image lazy loading.
13. Lightbox Plus
Lightbox Plus implements ColorBox as a lightbox image overlay tool for WordPress.
14. Moderate Trackbacks
Puts trackbacks not marked as 'spam' into moderation.
15. Revision Control
Allows finer control over the number of Revisions stored on a global & per-type/page basis.
16. Robots Meta
This plugin allows you to add all the appropriate robots meta tags to your pages and feeds, disable unused archives and nofollow unnecessary links.
17. SyntaxHighlighter Evolved
Easily post syntax-highlighted code to your site without having to modify the code at all.
18. Simple Facebook Connect
Makes it easy for your site to use Facebook Connect, in a wholly modular way.
19. Facebook Comments for WordPress
Allows your visitors to comment on posts using their Facebook profile. Supports custom styles, notifications, combined comment counts, etc.
20. Twitter Facebook Social Share
WordPress plugin for twitter, facebook, Google +1 (plus one) and other social share. Can add the share box before post contents, after and also floating on left hand side of the post.
21. Twitter Widget Pro
A widget that properly handles twitter feeds, including @username, #hashtag, and link parsing. It can even display profile images for the users. Requires PHP5.
22. WP Simple Paypal Donation
WordPress plugin to receive donation in one click. Can be used in the sidebar, posts and pages.
23. WP-Table Reloaded
This plugin allows you to create and easily manage tables in the admin-area of WordPress. A comfortable backend allows an easy manipulation of table data. You can then include the tables into your posts, on your pages or in text widgets by using a shortcode or a template tag function. Tables can be imported and exported from/to CSV, XML and HTML.
24. Wp-Thumbie
Show user defined number of related posts with thumbnail images.
25. WP Security Scan
Perform security scan of WordPress installation.
26. WP External Links
Open external links in a new window/tab, add "external" / "nofollow" to rel-attribute, set icon, XHTML strict, SEO friendly…
27. WP No Category Base
Removes '/category' from your category permalinks.
28. WP-PageNavi
Adds a more advanced paging navigation to your WordPress blog.
29. WP Render Blogroll Links
Outputs your Blogroll links to a Page or Post. This extremely simple plug-in enables you to create your own Links page without having to write a custom template.
30. Max Banner Ads PRO
Easily rotate banners and ads in almost anywhere in your wordpress blog without editing the theme.