For a blogger, traffic is more important than anything else. Dozens of other bloggers are out there who pursue the same goal as yours. You're not alone in the game. You've to compete to be a winner. With a more focused and strategic approach, you can help your blog do better than the others. When you build your blog, follow these 12 ways to make your blog perform better besides simply writing more blog content. So basically what you've to do?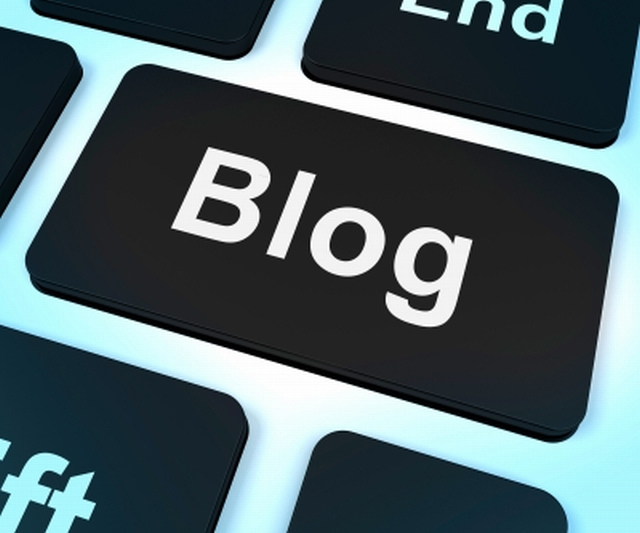 Image courtesy of  Stuart Miles / FreeDigitalPhotos.net
1. SEO Promotion
We can quickly name the best tool used for this purpose. Use Google keyword tools to pick the competitive keywords. Using Google Analytics is another way to find out how people find your blog and what keywords they use to find your blog. Interlink your posts for better SEO. There is another SEO promotion technique below.
2. Encourage Guest Blogging: Influence of Big Names Matters a lot
It takes a lot to create a brand name. When you first build your blog, you compete against many other established ones. Nobody knows you when you first enter the online world. So, rather than blindly writing content on your own, ask for contributions from the big names. Well known guest bloggers not only give your blog a real valuable piece for reading, but also give your blog the voice of authority. When they compose a post for your site, they also promote the same in their network. So that way you get an extra boost in terms of awareness.
3. A right Approach to Site Optimization
You need to make posts search engine friendly. For that, you need to optimize the title, images, subheadings and also the URLs. Use correct keywords in your URL. The first word used in the url is more important for the search engine, so use more focused keywords. The url must describe the content and its importance in a concise manner.
4. Try to Get Good Quality Link Backs
Links Backs Add value to your site. However, it will be meaningless if the links come from poor quality sites. This is why we recommend getting links only from authorized high quality sites. If you've inbound links from spammy sites, your blog won't get the deserved credibility. You can use the Alexa rank tool or Open Site Explorer to judge the popularity or reputation of the sites before you get a link back from them.
5. Call to Action Optimization
Of course you want lead conversions, but for that, you've to optimize your call to action. You can invest a bit more time to optimize the CTAs to see if they can do better in traffic generation. For example, you can optimize the CTAs with some other colors, copy or a different format to see if they can make a desirable effect on the growth of the traffic.
6. Give Life to Your Popular Posts from the Past
Sometimes we ignore the older posts. Let's not do this anymore. The posts that have already proved their worth, need a quick makeover from time to time. You need to find out the latest updates. Once you edit your old post or update the post with new content, send emails to the subscribers informing about the post.
7. Get attractive and Lively Topics for Your Blog
If you've been writing posts for a while, take time to analyse which topic is doing well. For that, you just need to insert all your topics and the response received in a spreadsheet. Then you can start analyzing the categories to sort out which types of topic attract the readers most and they like to participate. That way you can have an idea about the topics you should write more in the future.
8. Socialize Your Posts
Too important if you want your blog to perform well. None other than the social media sites can help your posts get attention fast. When you compose and publish a post, share this with your social media contacts. You can also add some social recommendation widgets to help readers find out the most popular posts. Tweet about your post with a link. Pinterest is a powerful traffic driving social media tool.
9. Email Marketing Can also Be Helpful for Your Blog
Although it's a bit old fashioned approach, still very effective for the success of a blog. You can always build newsletters and email them to your readers. You can let your avid readers know about the latest things going on in your blog through the emails. You can also pitch the press and convince them that you've something newsworthy. If you can build relations with the press, getting exposure on other blogs or sites will be easier.
10. Treat Your Blog As a Mean to Boost Your Business
Experts say your blog can actually boost business revenues. No matter how you perceive it, but it's a fact that your business blog is a powerful sales tool. With the help of your blog, you actually talk about your product or service indirectly in your blog. Your blog is a platform to share knowledge about your product or service. You can use it to help customers understand how the product or service will solve their problem.
11. Optimize the Images in Your Post
Even images from your post can rank well in the Google search. Clever use of keywords in the image 'Alt' tags can get you more traffic. Apart from that, you can actually feature your main image from a post in Instagram. By sharing the images with Instagram, you will actually get a lot of organic traffic from the site.
12. Offer a Self Composed Ebook for free on Your Blog
It works really well for increasing blog popularity. You can write an e book describing your target product in an elaborate manner and promote it on your bog. Downloading the ebooks is easier for the readers. Make the ebook more comprehensive, cover aspects you didn't in the blog posts and give your reader a reason to make a purchase.
In all, we can say that blog posts are a great way to convey our intended message. However, you need to make some additional efforts other than only writing content. You've to promote your blog among the target audience through social media, optimize them well to offer additional boost and also update the old and popular content to add more value.