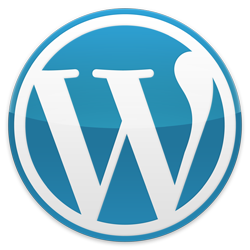 Remember the old days when we used to spend month after month learning all that scary techie html stuff, design a site, and stay up all night crying because we couldn't figure out why an image wouldn't load?
Well, thankfully those days have gone. We now have WordPress, one of the easiest blogging or website tools available on the planet.
Why use WordPress?
WordPress has a complete set of features backed up by a large supporting community. It is an absolute must for any business or internet marketer to have in their toolbox.
WordPress allows you to build site after site almost at will. After a short learning spell, you'll see there isn't a better blogging or site-building platform for business or personal blog sites. Most new bloggers, small businesses, entrepreneurs, and the like all tend to use the WordPress platform for their sites. Why is this?
Here are a few reasons:
It is so easy to use
Is is very easy to customize
There are thousands of highly usable plugins
It is the most-supported web site creator on the net
It has a short learning curve to get the basics
Once learned, it is a complete do-it-yourself system you can change at will
Google loves WordPress
It has great SEO features, right out of the box
Everyone in business–whether online or offline–should know about WordPress. Some of the biggest companies use it in one form or another. Take a look and be surprised…Ebay, Yahoo, Ford, and CNN to name a few.
A successful business benefits from flexibility, adaptability, and "working smart not hard" and that is what WordPress and all its plugins allow a business owner to do. The flexibility is in having the ability to make a one-page professional website as well as a full-on content management system, replete with a blog, sales page, and lots of interesting and valuable content that will make your customers engage with you on a regular basis.
Is it Easy To Use WordPress?
There are hundreds–if not thousands–of programs that will teach you how to use WordPress. There are free video courses, online tutorials, offline classes, forums, websites, and many other ways to learn. There are courses showing you how to:
Install WordPress
Customize WordPress
Configure WordPress
Update WordPress
Backup Your Site
Use Search Engine Optimization tools
Because of its flexibility, WordPress is a great choice for a successful business website. It is so easy to control every aspect of your site. To help you, there are thousands of themes to choose from, both free and paid for. I could go on endlessly about the positive aspects of WordPress. There are many reasons why you should use this system, but here is what WordPress says about it:
WordPress is web software you can use to create a beautiful website or blog. We like to say that WordPress is both free and priceless at the same time.
Learn how to use WordPress Today!
……………………………………………………………….
Andy Moore is an Internet Marketer who gets the greatest pleasure from helping others with WordPress and how to build blogs and websites. From Andy:
I absolutely love working and writing on my WordPress site at Build the Best Websites. I enjoy meeting interesting people and like networking with people from around the world. It is my greatest ambition to learn the skills necessary to change not only my life, but the lives of others through teaching. I am a firm believer in helping others to show how to better enjoy their lives.
—
Original post: How to use WordPress to Build a Successful Business | Build the Best Websites