Starting a web design business is an exciting endeavour for a graphic designer. Whether you exclusively offer high-end websites or you add web design as part of a grouping of services, there are some concrete steps to take.
In the U.S., there are approximately 160,500 web developers, with a job growth outlook of about 13% by 2028. To excel in this competitive field, you need to move forward with a solid business plan. Running a web design company comes with more than just knowing how to code or make a page look aesthetically pleasing. Work through these seven steps, and you'll have a higher chance of success.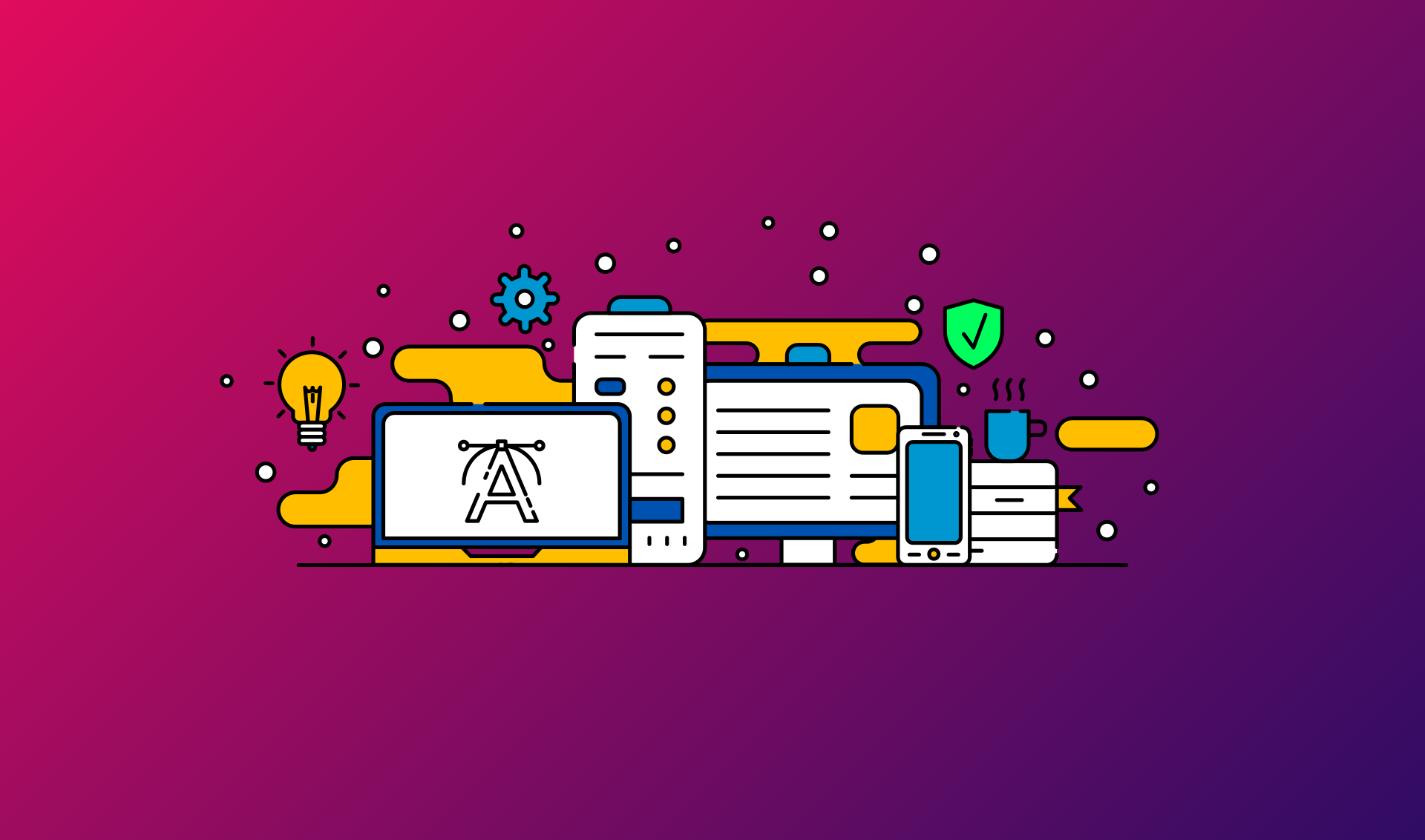 1. Choose the Right Location
Some cities are better suited for web design businesses than others, such as Boston, Los Angeles and Miami. Perhaps there are more mid-size corporations looking to hire full-time web developers. Maybe the competition in the area will keep you on your toes. While you shouldn't pull up roots to relocate, seek out a place within driving distance of where you currently live. Consider factors such as the cost of rent, average employee wages and if there is enough of an applicant pool to attract top candidates to your new company.
2. Figure Out Branding
A strong brand presence is one that clients remember. The goal is to become recognizable with a solid reputation. Start with a name that signals what you do. You don't necessarily need a fancy name — it's more important than it's easy to remember. Next, come up with a logo and brand style guide. Your standards may shift after you've been in business a while, but most elements will remain.
Decide on the tone of your company. Think about your target audience and what attracts them. If you're mainly working with startups run by younger people, you may want a fresh, hip vibe. If your goal is to design complex sites for financial institutions, you may go for a more reassuring and mature tone.
3. Know Current Technology
Technology expands rapidly each year. The systems you used last year are likely outdated before 12 months pass. Learn what technology is currently available and study the life cycles of hardware and software. Knowing how long something should last helps you understand upgrade timeframes. Over time, you'll save money without sacrificing the quality of your work. Not only do you need to grasp design solutions, but you'll need somewhere to store client files and an excellent invoicing and customer management system.
4. Study Your Competition
It's difficult to win a battle when you don't know who you're jousting against. Figure out what your competitors offer and look for gaps in their business model. Do other web design firms in your area work with larger businesses? If so, specialize in helping smaller firms get up and running. If they offer the same style of the site over and over, develop a different design niche, such as video backgrounds or modern flat designs. While you should deliver any style the customer desires, offering specialization helps you excel in certain areas. Mastery in a niche drives clients your way.
5. Hire Employees
As a new business, you can't compete with larger companies to hire top talent. What you can offer are perks the big guys don't have available. For example, you can provide paid time off to volunteer for a local cause, flexible shifts for working moms or additional holidays. Think outside the box to attract the best people in your field. Invest in them, train them and make them feel part of your company culture.
6. Attract Your First Clients
Finding customers takes a lot more effort than just putting up a flier. Start by advertising online, such as on search engines and social media platforms. Let all your family and friends know you've opened up your shop and are looking for clients. Your first few contacts will most likely be from referrals. Get out in the community and talk to business owners. Tell them what you do, offer them a glance at your portfolio and offer your services. Design a site for free for a local nonprofit whose cause you believe in to gain experience. Once you have a couple of clients, ask them to refer you to other people. You may even want to reward them for referrals, such as a credit on their account.
7. Pay Business Taxes
Running your own business is quite different than working for someone else. Even if you're a sole proprietor, you'll need to pay self-employment and estimated taxes. If you hire others, you'll have to take withholding out for them and send it to the state and the federal government. If you have employees, it's probably best to hire an accountant to handle this work for you.
If you start solo, figure out how much to pay in estimated taxes by calculating your tax rate based on what you expect to make the first year. Remember to add on extra to cover self-employment fees. Pay quarterly to avoid penalties.
Making a Name for Yourself in Web Design
Starting any new business is challenging, and there are far more steps than the seven listed above. However, if you plan out each of the elements outlined, you can start strong. Working for yourself and building something you own is well worth the extra effort required.