The best logo design will engage users and deliver a clear, creative, and concise message. There are plenty of logo trends for designers and certain requirements to keep in mind. Want to know what those best logo design trends are? Take a look at our list of the seven best logo design trends for 2019!
1. Keeping It Minimal
The best logo design trends focus on brand identity. In several tech and fashion industries, you'll find logos focused on one or two elements only. Sometimes it's the most simple designs that catch a customer's attention. Successful minimalist logo designs are practical and purpose driven. This approach challenges designers to directly convey the message. You can use Adobe Spark's free logo creator to begin experimenting with designs.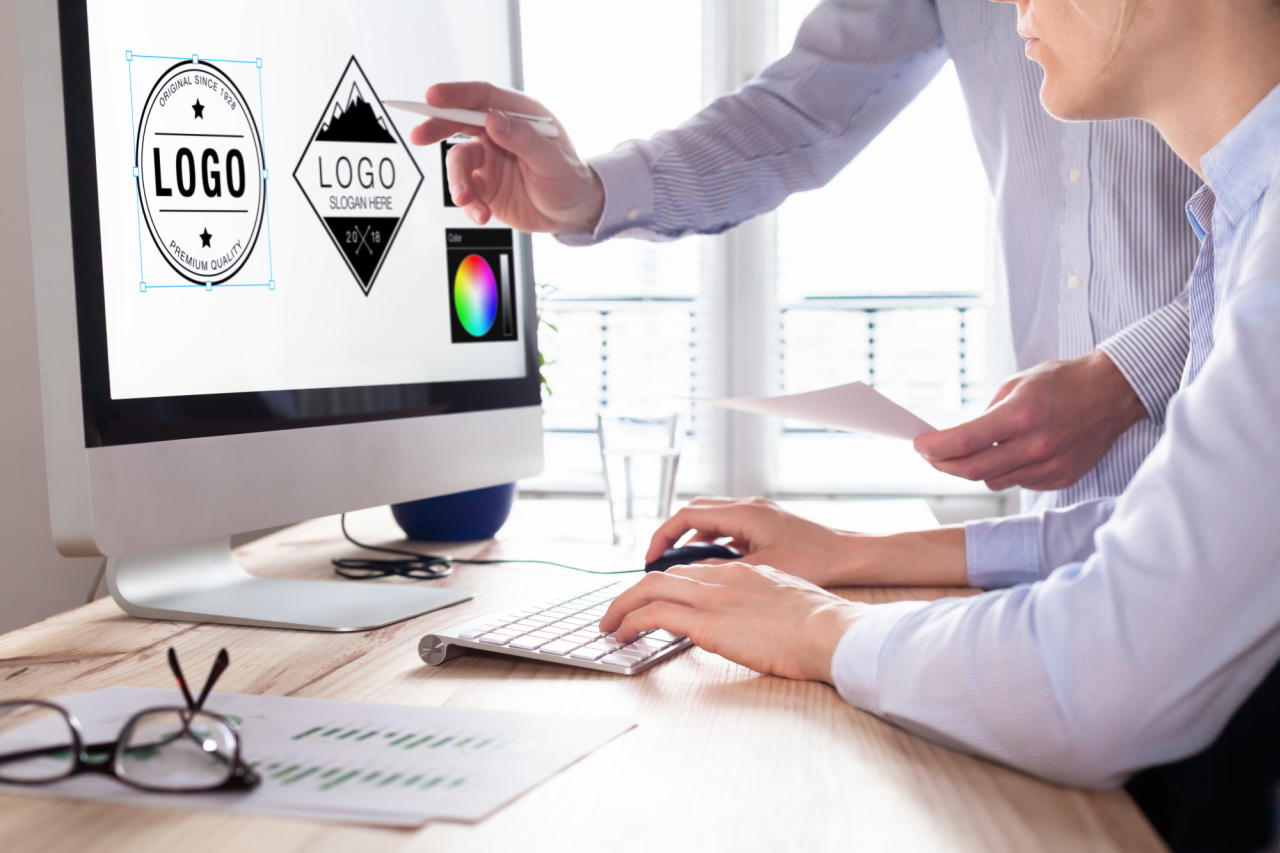 2. Using Negative Space
Incorporating negative space into your design should be a trick under every designer's sleeve. These logo designs can be used in very creative and inventive ways. It enables duality and depth for the designer while also being visually interesting.
3. Unique Handwritten or Hand-drawn Designs
This logo design trend can help connect the brand with the customer on a personal level. Scanners make it all possible by using light pens and vector tracing. This style adds authenticity, warmth, and personal style to your business or brand.
4. Playful Geometric Designs
Abstract geometry and shapes are one of the most popular logo design trends. These are ideal for creating a sci-fi, futuristic look on screen. Incorporating bright colors and warm palettes can bring balance to the logo compositions.
5. Creating Optical Illusions
Here's an engaging logo design that will force the viewer to look twice. Optical illusions switch between 2D and 3D, making this design both popular and unique. Designers can use shading that defies logic and can create designs the viewer won't forget. Some examples of this logo design are illusions that are bent, warped, fragmented, or otherwise visually broken. 
6. Fun and Animated
With a fun and lively design, you take the chance of adding more positivity to a viewer's life. The right illustration paired with the right animation can deliver the best message. You can convey feelings of trust, comfort, and positivity with this light-hearted approach to designing.
7. The Fine Details
Minimalism works, but so does having an intricate digital design. People gravitate towards illustrations that require a longer gaze. A current logo would look like one with parallel lines, concentric circles, negative space, or all of them combined. Paying attention to the finer details pays off. This style of logo design is popular in the food & beverage industry, but it's something that any skilled designer can achieve.
Using The Best Logo Design Trends For You
Now that you know some of the best logo design trends of 2019, you can get started on your next creation! Some designs illustrate excitement and ease while others illustrate sophistication and minimalism. If you are creating a new logo design for yourself or for a client, remember these trends and feel free to really experiment! 
Make sure that you check out our blog for more ideas on ways to improve your business' branding strategy.