Online marketing has become an essential tool for generating new business. In today's competitive world it has become very vital to advertise your business online. Once you have created your web site, you need to set a target for the amounts of profits or money you want to generate from your business website.
Keys to generate business online
It should be clearly communicated to people in what your business deals in, what benefit the product brings to the people and where it stands, when compared to relevant products. Apart from this you also need to track your business, like how much profits your business had generated? How much profits are forecast-ed?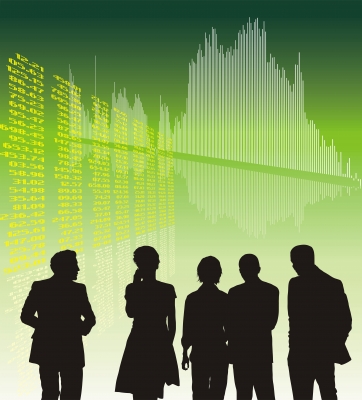 Your goals and objectives will help you in deciding the amount of website promotion you require to attract huge profit to your site.
To advertise your website you need to invest in superior quality tools. To follow up and capture leads your website requires auto res-ponder or automated email-system. It should be capable of capturing your prospects email address and send emails frequently to customers. These emails will be linked to your site and will also send an invitation to subscribers to visit your website.
The most important aspect to attract visitors is through content marketing. Content marketing provides information to the visitors by providing information in the following forms like articles, newsletters, reports, e books etc. By providing vital information, you would earn respect and trust. Through content marketing, you would also get them convinced to purchase your informative items.
Content marketing is inexpensive when compared to PPC advertising and banner ads. Content marketing is regarded as the real key to advertise your business and products. All that you have to do is to give ample energy, time, and effort.
Did you ever read a content and contacted the company to know more about the items and services they deal in.
Another key to generate business through online marketing is through publicity. Publicity is known to be a cost effective way. Publicity plays a crucial role to spread awareness and educate the customers about the products you deal in.
Another method to improve your online business is through post marketing. Post marketing can be done by using blogs. Manufacturers, wholesalers and retailers could advertise their products/services by posting blogs. In return, readers could send feed backs and comments about their experience in using company's products.
Online marketing has also proven to generate repeat customers. To produce a delightful shopping experience online for the existing and new patrons, the business should have should have a professional and effective looking website. The interface of the website should be attractive and user friendly to assist an easy check out and a wonderful shopping experience.
Another method to enhance online marketing is by implementing web-metric analysis. Through this method, the sales, duration of the site visit and origin could be easily tracked.
Today, many businesses are using pay per click and search engine optimization to attract potential customers to their business.
So online marketing is not only regarded as a tool but also a key to success.
About the author: Margaret Jules is a freelance writer and blog junkie. She spends much of her days blogging about technology and gizmowatch. In her spare time, she enjoys Develop New Ideas, automotto, and avoiding her laptop.