Starting a blog can be an exciting venture, but it can be one that's somewhat discouraging in 2018. This is because there are so many blogs presently on the internet that you may feel like your voice will be drowned in all of the noise. However, the good news is that there is still room for more blogs, especially if you've carved out a unique niche or have an interesting spin to take on presently popular topics. You're probably reading this because you're thinking about starting a blog but aren't sure where to start. If that's the case, you've landed at the right place as this article aims to give you key tips regarding how to start a blog in 2018.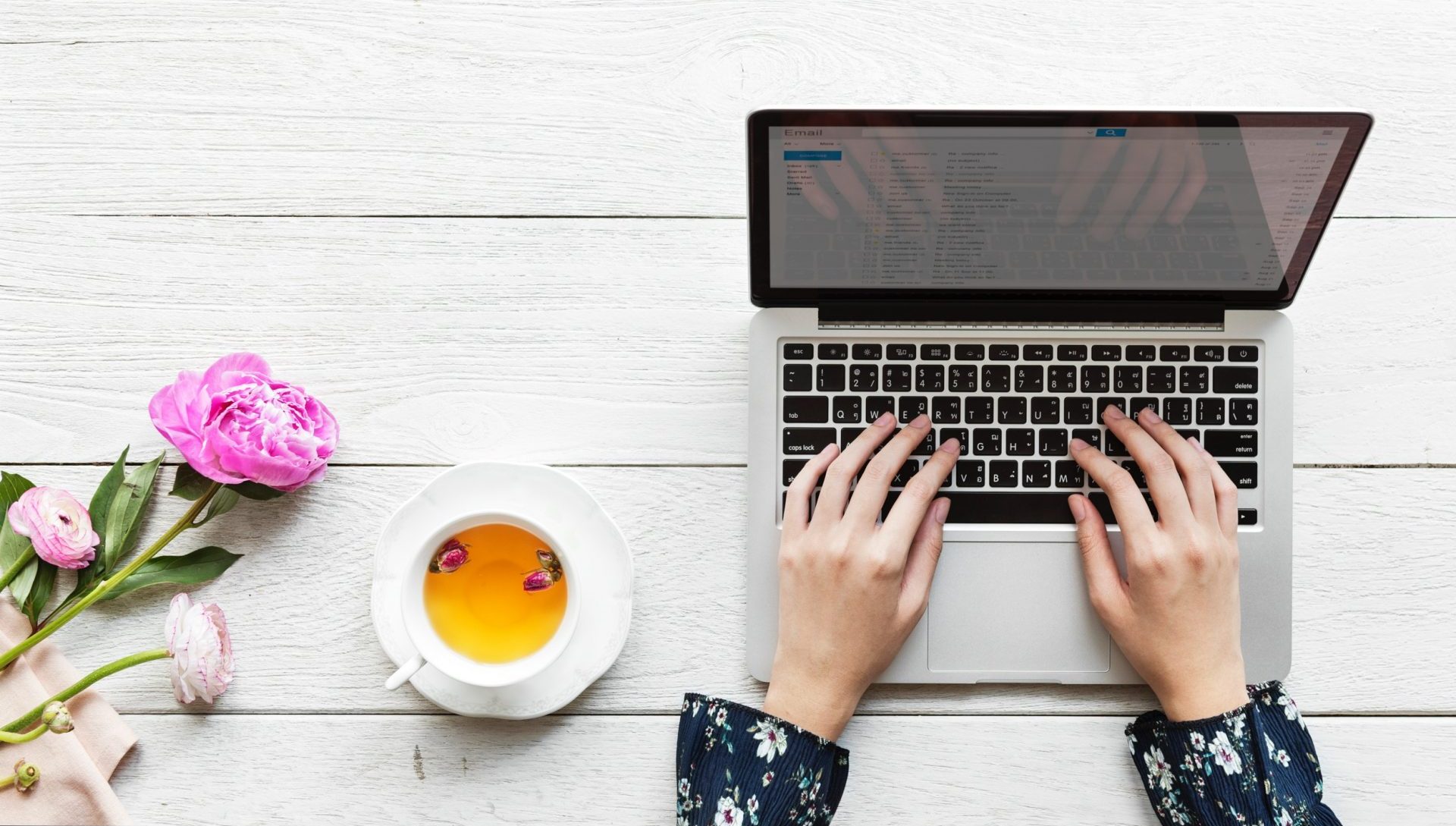 Choose a Niche
When starting a blog in 2018, one of the first things that you should do is choose a niche. There are so many blogs on the internet that it's important for you to choose a subject area that isn't already oversaturated, or it may be difficult to compete with high traffic as well as established blogs. Between 2011 and 2018, Tumblr alone had 409 million blog accounts, which gives you a small insight into just how many people are blogging presently. If you're wondering how exactly you should pick a niche for your blog, the first thing you should do is brainstorm different topics. Explore subject matters that you're interested in, topics that you would enjoy learning, as well as areas that you already have a good amount of knowledge on. Once you've done this, you should then think about your potential niche size, potential competition, and monetization if you're starting a blog to take it beyond a hobby. The mentioned steps should help you come up with a niche that is both of interest to you and practical.
Pick a Topic You're interested in
Following on from the previous point, it is critical that you choose a topic that you have an interest in. It can be easy to choose a topic based on what seems to be popular or to try and copy blogs that are successful, however, this may not be the most sustainable idea. This is because blogs take a significant amount of work to run and manage, so you need something to inspire you and keep you going. Beyond leisure, you're going to find yourself having to do a lot of writing, planning, marketing and research on a daily basis if you want to be successful in the world of blogging. For this reason, it is key that you pick a topic that you're passionate about as that will keep you going on days when you feel discouraged, and it seems overwhelming. Having said that, if you want to monetize your blog, writing about your passion won't always enable you to do so, especially if it's a topic that won't generate much traffic, so you may have to compromise a little and meet in the middle.
Choose a Good Design
Once you've done the difficult work of choosing the right niche and are confident that it's a subject matter that will capture an audience, you should move onto deciding who's going to help you put your blog together. When thinking about setting up a blog, you have several options which include using a ready-made design and customized URLs like those offered on free blog sites such as WordPress, Wix, Blogger, or Medium. Alternatively, if you want something more customizable because you want certain features or because you want to start a blog as part of a website, you should opt to find a professional web designer to build your site for you. In the instance that you happen to be a website designer yourself or have a significant level of knowledge regarding how to build and plan a website, then consider using additional tools to help make the process easier. Some key components of building a good website or blog include choosing a design that's appealing and interactive if you want your blog to stand out. Other things to consider when choosing a blog design are whether your content is easy to read, how easily it can be navigated around, whether it's SEO friendly, the colour schemes are suitable for your audience, and if its video and image friendly. Overall, it's key that you choose a design that is both captivating and interactive.
Develop Your Writing Skills
Another central part of running a blog is developing your writing skills. Although a blog can be either writing, image, or video-based, you will still need to write one way or another. It is important that you're able to articulate yourself effectively, use the right tone, and use language that connects with your target audience. Some tips for developing your writing skills include eliminating distractions as writing good content requires concentration, using a wide vocabulary and not over complicating things, and taking a break to regather yourself when you have writer's block. It is also important that you develop your own unique writing style as that's what's going to keep your writers engaged. You should be able to deliver your messaging in a peculiar as well as an interesting way in order to keep your followers interested. Reading more is also fundamental as the more you read, the more knowledge you gain, and the better your vocabulary potential becomes as well. Additionally, you can try getting someone else to read over your work whether it's another writer, blogger, or friend. It could help you look at your work objectively as well as see areas where you need to improve.
Develop a Content Plan
Content plans are a great way to ensure you have a clear direction in terms of what you'll be posting on your blog in addition to the purpose of each post. Ideally, this plan should outline what you'll be writing about how frequently, and when you intend to publish. This requires you to come up with titles for your blog posts as well as images and the keywords that you'll be using. It's a way of staying organized and can also help when it comes to tracking your progress and seeing where you need to make changes.
Promote Your Blog
No matter how thrilling your blog is, you've got to put work into making it more visible. One of the easiest ways to do this is by incorporating SEO into your blog. There are several ways that you can optimize your blog for the web which includes choosing the right keywords, ensuring you include them in your images, titles, and descriptions, as well as ensuring your blog is user-friendly. Social media marketing is also a great way to promote your blog as well as individual posts, so consider exploring that option as well. Some social media sites are better for promoting your blog than others such as Facebook, Google+ LinkedIn, and Twitter. The nature of your blog will also largely influence which platform is best to promote it on. If, for instance, your blog is image-based, then Instagram would likely be a great fit as it's primarily used for sharing images and now videos as well. Using an email list, trying link bait, guest posting on other blogs, starting a contest, and being active in Facebook groups should also be considered in your marketing strategy. Some of your primary objectives when promoting your blog should be to nurture and grow a following, foster a community, and cultivate loyalty.
Think About How You're Going to Monetize it
As briefly mentioned earlier, monetizing your blog is something you should think about early on. It is key that you think about this as early as possible seeing as some blogs are easier to monetize than others. The first thing that you should know when thinking about making money from your blog is that it's typically traffic that creates the opportunity to make money which is why picking the right niche is so critical. Some ways to monetize your blog's traffic include trying affiliate marketing, ads, and sponsorship, digital products, and downloads, or donations and recurring pledges. Coaching and consulting in addition to courses and workshops may also be practical ideas for making money if you feel that you're an expert in your field and have valuable knowledge to share. Once you choose your methods for monetizing your blog, some tips to consider are prioritizing your content and not getting too wrapped up in money-making, as well as keeping it tasteful and not tarnishing or compromising your brand image by making your ads too obvious. Introducing ads gradually may also be a practical approach so that you don't scare your readers away.
When deciding to start a blog in 2018, you should know that the competition is steep. However, that shouldn't entirely discourage you. There is enough room on the internet for everybody, especially if you take your time to apply at least a few of the tips mentioned above. Hopefully, after reading this, you have a clearer direction regarding where to start.
Related: