Today, there are hundreds of WordPress Photography Themes available for photographers. But, I have made it easier for you by listing the best seven WordPress Photography Themes. You should consider certain things before deciding which theme should belong in your top 7 list. First of all, you need to realize the purpose of taking photos and publishing them online.
Well, you do it to showcase your talent and inspire your spectators. Then, don't just go on spending hundreds of dollars just for a WordPress theme, unless, of course, it suits your needs. You are very well aware of the fact that many people have replaced their desktops with their mobile phones. Hence, you shouldn't fail to implement a responsive design in your website. Keeping these tips in mind, you can choose a good theme that would be perfect for you.
This theme is being used by more than 15,000 artists and photographers. Not only is it easy to use, but it also has more than sixty ready to use styles which help you to get started quickly. It has built in e-commerce features which allow you to sell your images. Another perk of using Photocrati is that it enables you to customize things without having to remember any complicated programming codes.
Lensa by Colorlabs is a full screen WordPress theme which is designed for photographers who are passionate to high resolution photography. After using Lensa, you can see for yourself how your audience will be engrossed in your world and see what you see through your lens. It has full screen background slideshow effects and looks equally good on smartphones, tabs and desktops. As Lensa can connect to Instagram, Pinterest, Picasa and Flickr, it enables your friends and family to access your social photo networks straight away on your web site. On the whole, Lensa is a theme which would be suitable for people who would prefer large images on their website.
For blog sites which use LightBox effects to highlight photographic effects, this theme is just perfect. Also, DeepFocus by Elegant Themes is a fully featured premium product which is 100% responsive and can adjust to any screen size. Hence, DeepFocus saves you from downloading extra plugins and programming different parameters for small screens. This theme is really great as it works well in many ways and is included with Elegant Themes shortcodes which ensure complete customization of tabbed content, social media, buttons, image sliders and more. Here, you can pick from five color schemes to match your needs.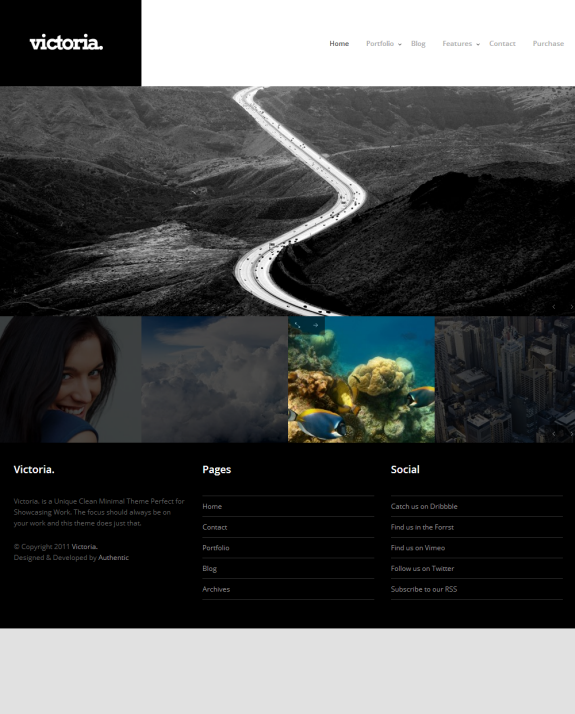 This theme is just the right one for those who are interested in black and white pictures. It is filled with loads of features but yet simple. Currently, it is available for sale in Themeforest. This theme accomplishes an ideal balance between good designing as well as content highlighting. The best way to show case your work online is by making it to be the main focus of your site. As a result, your photos will stand out when users visit your site. Even though it comes with few theme options and a single color scheme, Victoria is an excellent WordPress theme which deserves to be in your top 7 list.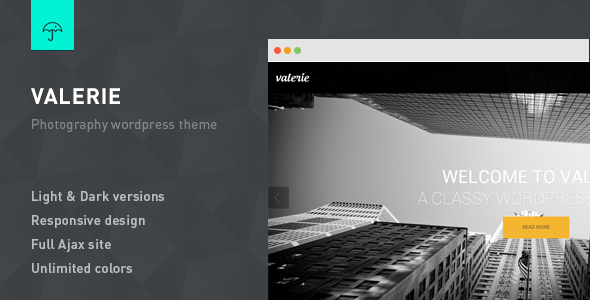 Similar to Victoria, Valerie is also a black and white WordPress theme. But, Valerie occupies the space of the entire browser. If you are one of those photographers who intend to show off their work in a professional way, then you will find this theme helpful. On mobile devices, it has a compatible layout.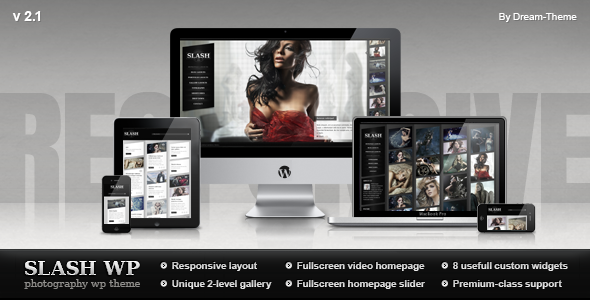 Through Slash WP, you can choose movies as the background. This theme is really great for designers, artists and wedding photographers. Not only is it fully responsive but also there is a lot of customization. It has a powerful and robust functionality as well as an exclusive fresh design. You can showcase your works effectively by using Slash WP.
Invictus by Doitmax has a fully responsive design and also is very easy to use. Invictus has a flexible theme which makes it very intuitive to use. It is built with a lot of love and care by using the recent HTML5 and CSS3 so that user has a fun time with it. It brings you a unique way to display your portfolio in a cool way. Although Invictus was actually built for video artists and photographers, it can be used for all types of portfolio.
Brianne Walter is a freelance journalist who has been writing about mobile technology, customer relationship management and women's health for more than a decade. These days she is busy to contributes on seomorpheus.