WordPress is used by over 38% of all websites on the internet with over 80% of users enjoying version 5 of the CMS. On its own, that's a pretty impressive statistic right? Since 2003 when it was first born, WordPress has come a hell of a long way. What once started as a basic blogging solution has quickly become a CMS powerhouse, allowing users to create blogs, personal websites, small business websites, and even eCommerce stores where you can buy and sell products and services.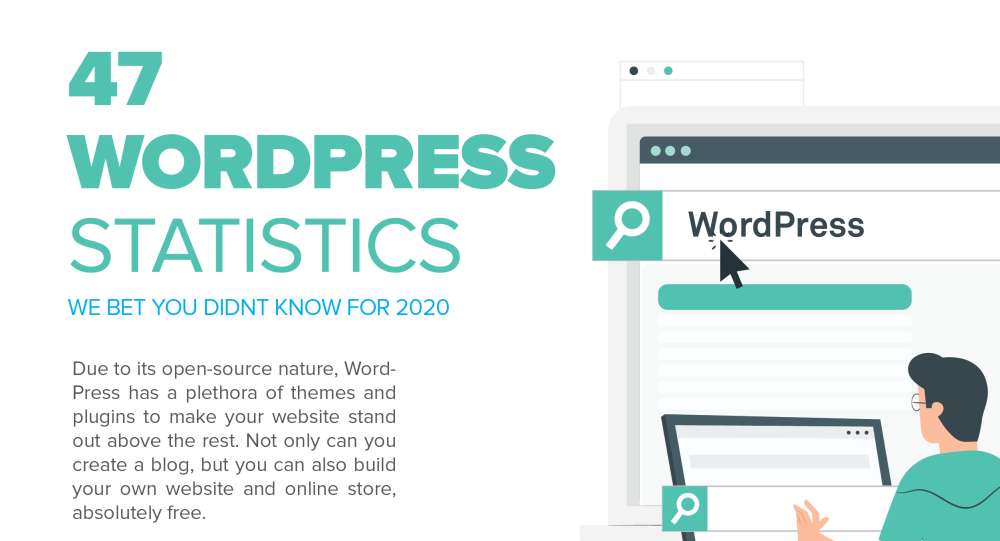 WordPress is open-source and free to use, which makes it a hotspot for programmers, developers, and designers. Its popularity knows no bounds, offering thousands of themes and plugins to help users customise and design their own websites, without the help from anyone else.
Whilst there's nothing stopping you from hiring a web designer or purchasing a pre-built theme, WordPress is a platform that anyone can use and pick up, without the need for any coding knowledge.
WordPress isn't just for bloggers and small-time websites, big brands like The Walt Disney Company and Vogue are leveraging WordPress to create their own global web presence. WordPress offers so much flexibility and versatility, it's no wonder it holds the biggest CMS market share.
If you're planning on creating your own WordPress website, or you want to create your own blog content about WordPress, it's important to understand the fundamental and essential WordPress statistics that you may not have known about in 2020. UK Web Host Review have put together this eye opening infographic about WordPress statistics for you to eyeball.

---
47 WordPress Statistics We Bet You Didn't Know in 2020
If you're thinking about creating your own website, perhaps a blog or portfolio, or even your first online store, it's important to read our WordPress statistics we bet you didn't know for 2020…
Learn more…